RE/MAX ALOHA HOMES TEAM
---
PRINCIPAL BROKER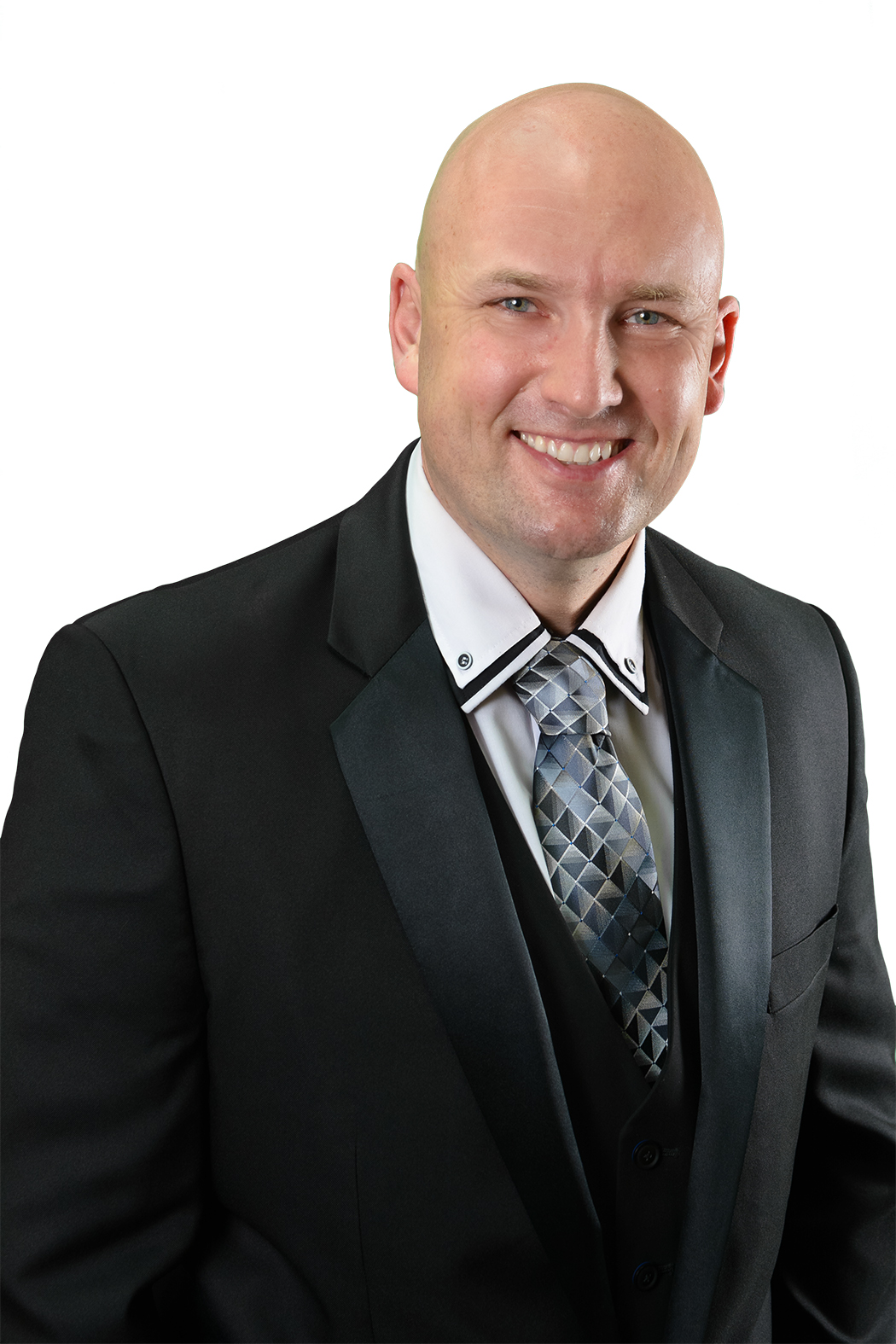 Ray Prosek (RB-22498)
Principal Broker & Real Estate Expert
808-393-8226
rprosek@remax.net
Are you looking for a good fit, result-oriented Top Producing Real Estate Broker & Support Team with the best track record? Are you looking for Top Agent - Real Estate Professional for yourself or to refer and recommend to your friend, family member, or client? Your search stops here, no need to look any further!
The Top real estate professional in Hawaii Ray Prosek has earned multiple Top Sales Hawaii Awards as well as International and USA Top Production Real Estate Awards, in addition to receiving the Lifetime Achievement RE/MAX Award & International Hall of Fame RE/MAX Award. Yet that's not his greatest accomplishment, in his eyes. "My greatest achievement is my happy, healthy, loving family and the fact that we have no job, so to speak. We live and love real estate. It is our lifestyle and everything in our lives is incorporated around it and in it!" Ray is also incredibly dedicated to giving back to the community that has enabled him to create a very successful business and lifestyle he loves in one of the most beautiful places in the world. People have described Ray as hard working & very knowledgeable Real Estate Sales and Property Management Expert with a spectacular level of work ethics.
Ray is also very involved in supporting Children's Miracle Network Hospitals - including the local Kapiolani hospital, through contributing money from the closed transaction, and also as the Master Instructor (Sensei & Shihan) volunteers and teaches Kodokan Judo in Japanese Tokai University in Kapolei and other Japanese Martial Arts like Ninpo Budo Taijutsu in Ewa Beach and Honolulu.
Specialties:
Residential Real Estate Listing Brokerage Services, Buyer Brokerage Services, Military Relocation, Certified Investment Specialist, Internet Marketing Specialist, Certified Negotiation Expert, Certified Distressed Property Expert, Short Sale, and Foreclosure Resource assistance services.
BROKER- IN- CHARGE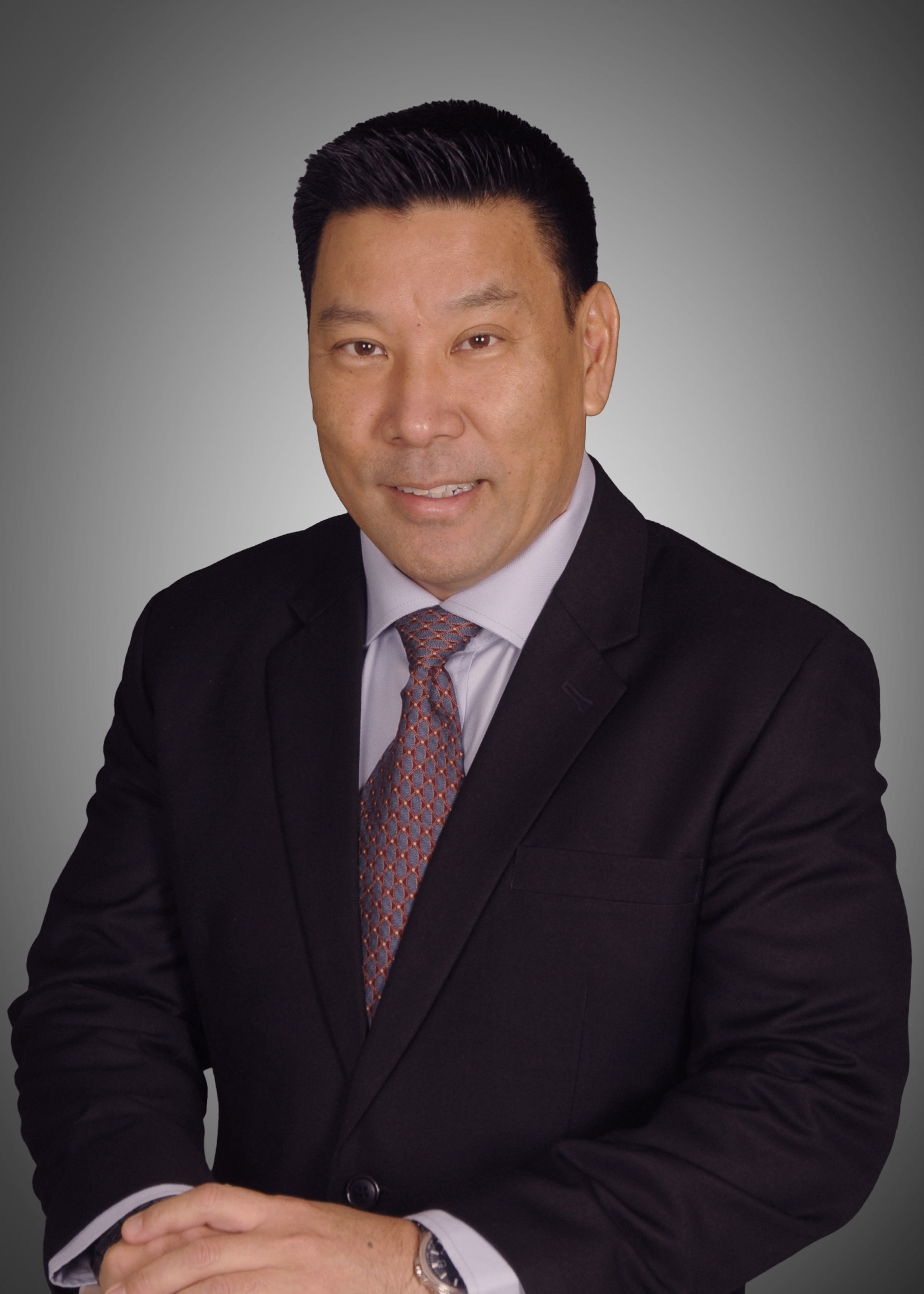 Sheldon Tatei (RB-20767)
REALTOR®,
Broker-In-Charge
808-778-5950
Oahu, Hawaii is a perfect place to live and work, which is why Sheldon Tatei chose to call it home. With roots in California, Sheldon came to Oahu in 1994 after graduating from Long Beach State. Real estate is a passion for Sheldon as he has been licensed since 2002. Since then he has been helping residential buyers and sellers all over the islands. He has also spent a lot of his real estate career handling property management.

Sheldon has been working in the real estate business for almost 18 years, but he isn't just passionate about helping families find their next home. When Sheldon isn't in the office, you'll often find him outdoors enjoying hiking and water activities. Sheldon likes to spend time with his family and friends, traveling to the mainland and internationally. He also likes to watch professional sports – especially basketball, football, and MMA.
Realtor & Associates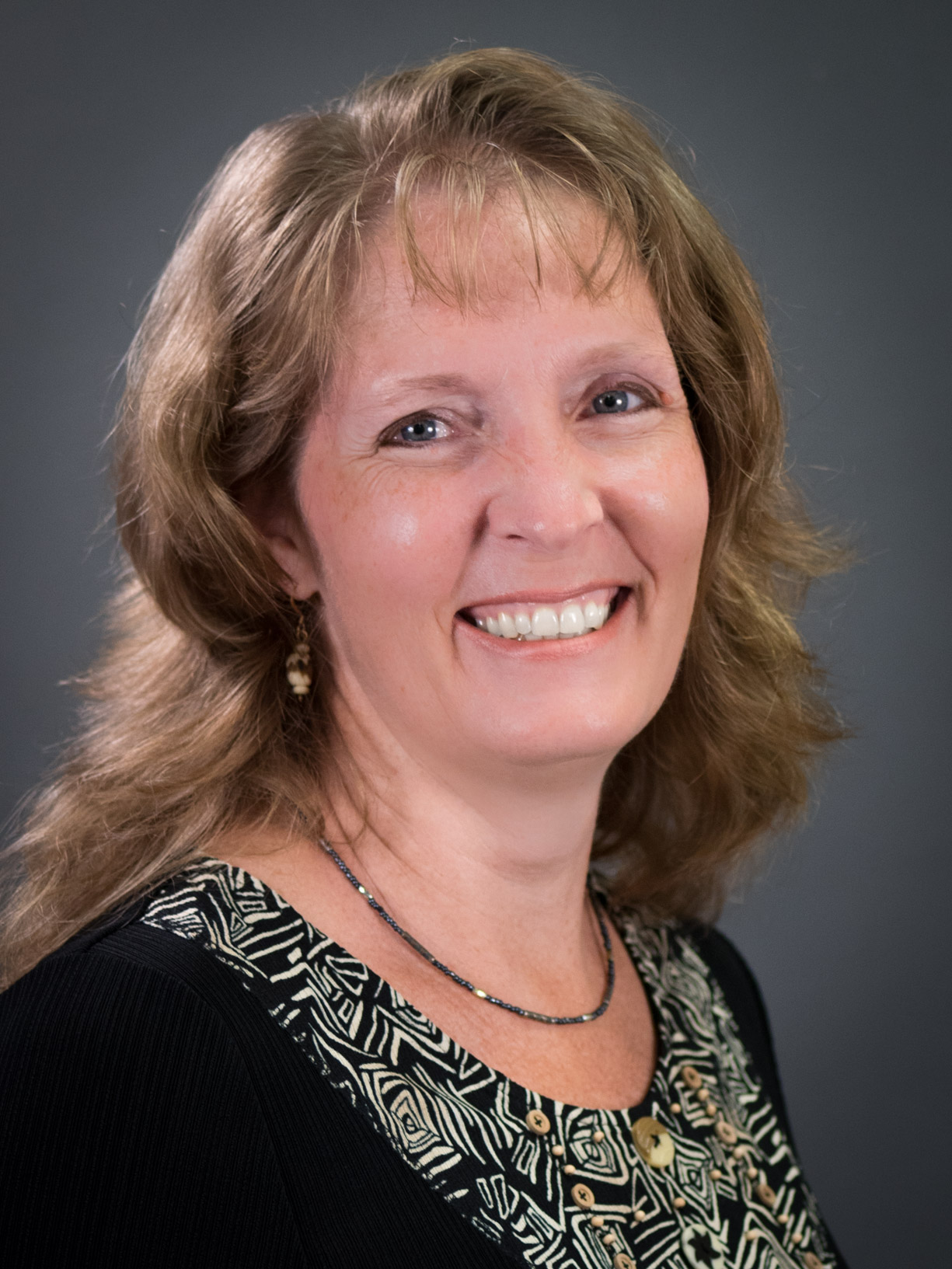 Jayne Bähr (RS-82347)
904-333-7561
jayne.bahr@remax.net
Jayne Bähr is a Conscientious, Detail Oriented Agent Extremely Loyal to her Clients
She was born and raised in Nigeria, West Africa, daughter of American missionary parents. Cultural diversity is part of who she is, and she has a servant's heart. Jayne is married to a Navy helicopter pilot, and they have 3 handsome sons aging from 11 to 22. She has moved more times than she can count, first with her parents overseas and then with her husband here in America.
Jayne understands well all the chaos that moving entails, so she endeavors to make the home buying/selling process as stress-free as she possibly can by providing outstanding service with a heart. Her past work experience prior to real estate was in the medical field as a transcriptionist and as an accounts payable clerk. Attention to detail, client confidentiality, and service has always been a part of her work life.
In 2016, Jayne received her license as a real estate agent in Virginia and actively helped buyers and sellers for 3 years. During that time, she also pursued further education in the real estate field to better serve her clients and obtained her GRI, ABR, and MRP designations. After moving to Hawaii, she obtained a Hawaii real estate license and now is part of an outstanding team at RE/MAX Aloha Homes. Let Jayne Bähr serve you with her experience and her heart!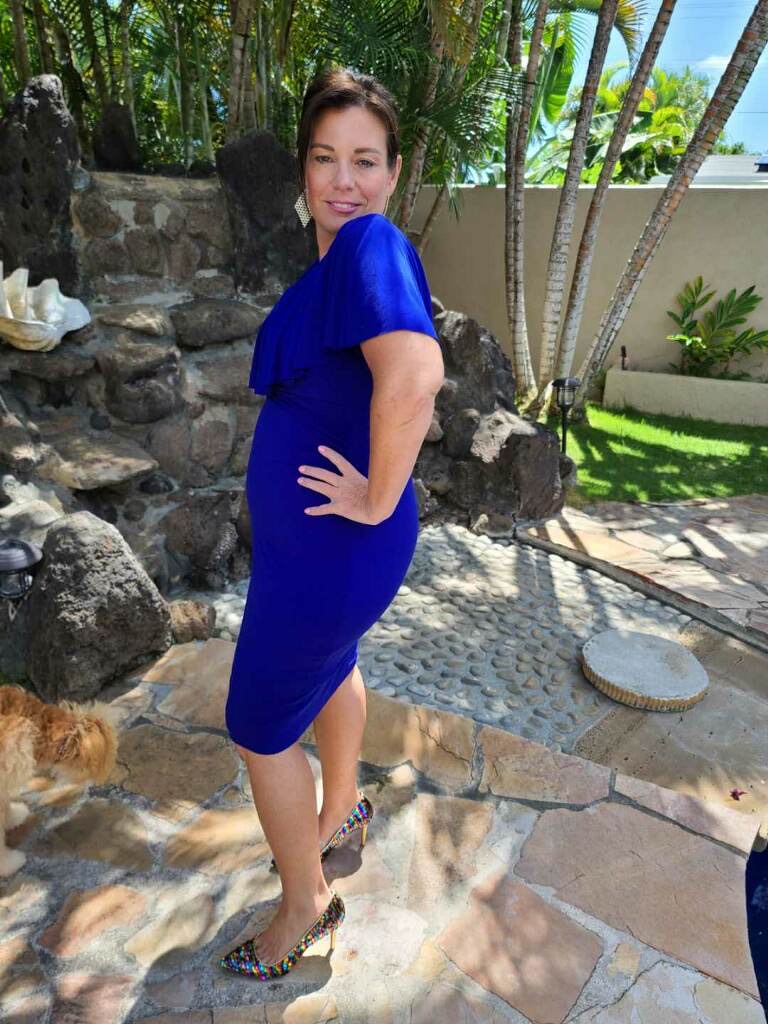 Cheyanne LoBue (RS-81929)
808-640-7040
cheyanne.lobue@remax.net
Aloha! My name is Cheyanne LoBue. Thank you so much for the opportunity to work with you as your Hawaii Real Estate Agent.
My promise to you as my client(s): My #1 goal is to find the perfect property for you and to make the home buying process as smooth and stress-free as possible. I am confident, in control, and handle all parties involved with the utmost professionalism and respect. I will give you my care, loyalty, honesty, obedience, and my ALL. I will work hard throughout the entire process to get the best overall outcome and experience. I am a tough negotiator, I am upfront and very honest, I have a great eye, and I think outside of the box. Let me put my experience, skills, and abilities to work for you!
A little background about me: I've been married for eighteen years and we have 4 children. Initially, I had a career in the investment industry, before becoming a stay home mom. Once our children were a little older, I decided to start a career in real estate and it has been a fantastic career that offered me the flexibility to still be an active mother while being able to work for hand and hand with my clients. It is a perfect fit and a win-win situation for everyone. Real estate has come very naturally to me because I love working with people and helping them achieve the American Dream of homeownership.
My family and I absolutely love living in Hawaii! There's no place in the world quite like it and we are so glad we took the leap moving here. We love the people, beaches, hikes, waterfalls, mountains, rainbows, the lifestyle, and of course the weather.
I'd love to help you live in paradise and own a piece of Hawaii!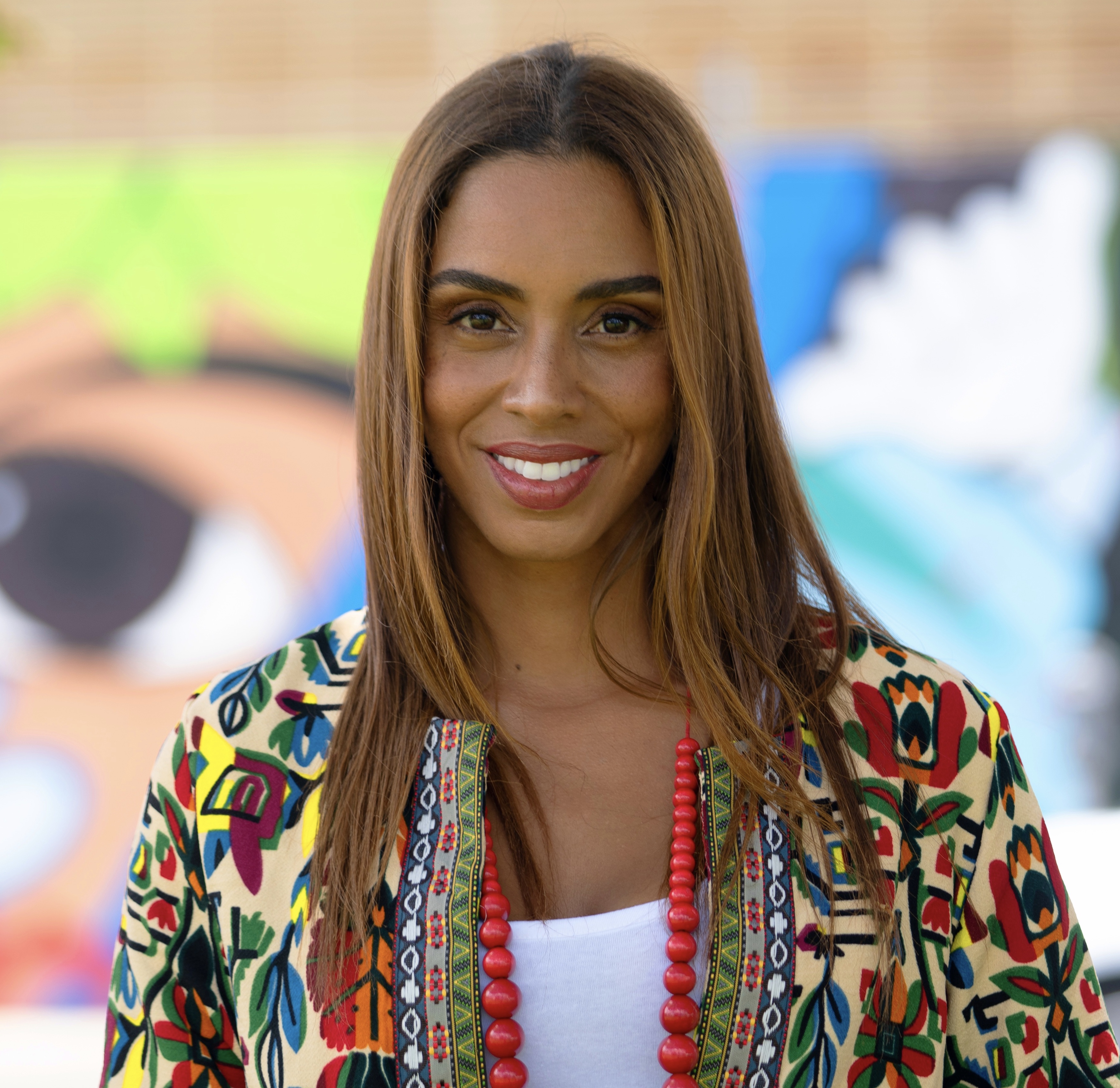 Aileen García-Galán (RS-79852)
808-895-2531
AGarciaGalan@remax.net
Hawaii Relocation Specialist
Fluid in Spanish
PSA
MRP
ePRO®
Aileen García-Galán, Military Relocation Professional, Pricing Strategy Advisor, REALTOR-ASSOCIATE®, combines her love for the real estate industry with her passion for island living. Drawing from years of experience as a real estate Broker in Puerto Rico (Lic.14140), Aileen focuses on customer care and the ability to guide buyers to obtain the best value for their dream home, and to assist sellers to a stress-free sale of their home.
She is an active agent with RE/MAX ALOHA HOMES (RB-22639), representing buyers and sellers, as well as helping to relocate military families. Bilingual in English and Spanish. ¡Nunca Estoy Demasiado ocupada para sus referencias!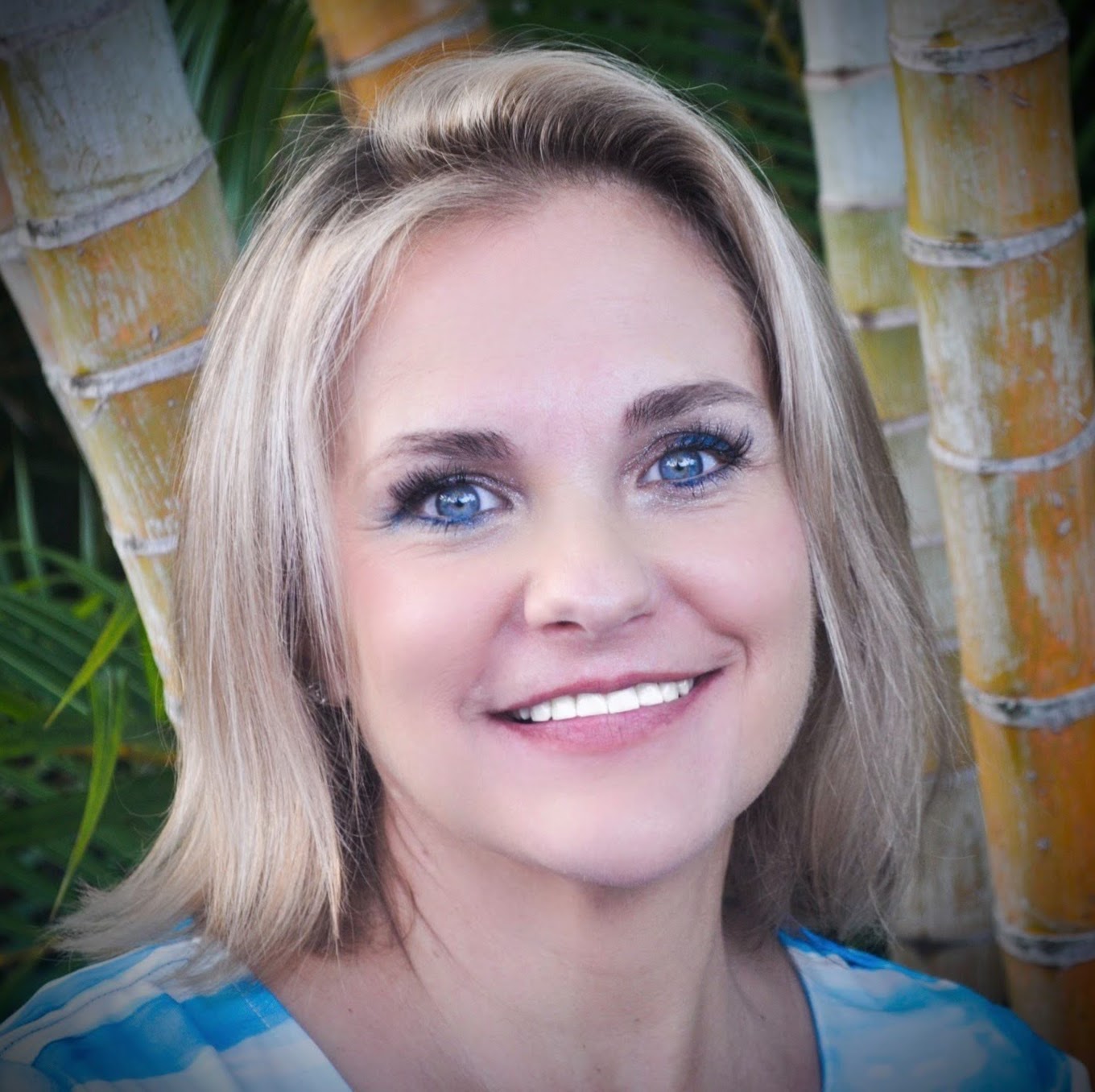 Tiffani Stanger (RS-81665)
808-238-2011
tiffani.stanger@remax.net
Tiffani is married to a university Basketball Coach and feels blessed to have been able to travel the world. After living in four States, her Ohana decided to settle permanently in Hawaii.
She has been a Graphic Designer/Interior Decorator for 22+ years, specializing in Decorative Sign making for the past 15 years. With all this experience, she has become an expert at Staging Homes and Condominiums.
Tiffani is committed to having the highest level of local market expertise, and will always make sure you get the best possible deal. Whether you're buying your first home or have been investing in the market for years, she will set you up for success by getting you the property of your dreams.
If you're looking for guidance on your next real estate transaction, you need someone you can trust to put your needs first and get results. Call Tiffani today for help with real estate, houses for sale, and luxury homes. She will save you time and ensure your next real estate experience is pleasant and hassle-free.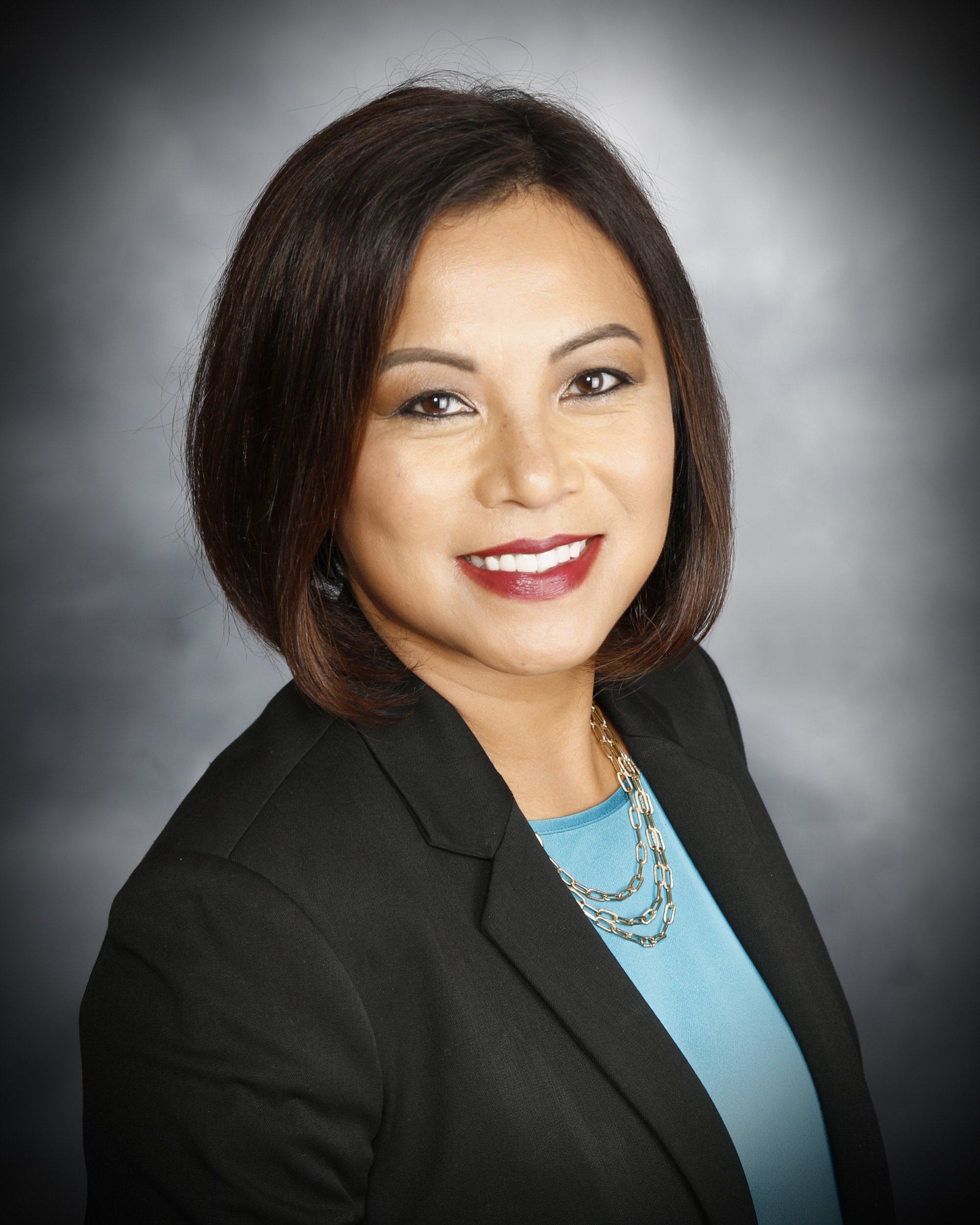 Alma Eustace (RS-80393)
808-321-6465
alma.eustace@remax.net
Languages spoke: English, Tagalog, Ilocano
Alma Eustace is an accomplished Hawaii agent who brings a strategic, yet personal approach to the home buying and selling process. Combining her market expertise and thorough analytical skills with her passion to serve others, Alma strives every day to exceed her client's expectations and provide a seamless real estate experience.
Born and raised in Manila, Philippines, Alma moved to the U.S. in 1993 after finishing her nursing degree and practiced as a registered nurse in Illinois for 27 years. She is married and has two adult children who have pursued degrees in finance and real estate. After moving to Hawaii in 2017, she transitioned her career and became a hospital RN case manager as well as a real estate agent and investor. Alma's career in nursing has translated to great success in real estate, as her clients praise her for being a great listener, having keen attention to detail, and strong communication skills to ensure the best value for their home.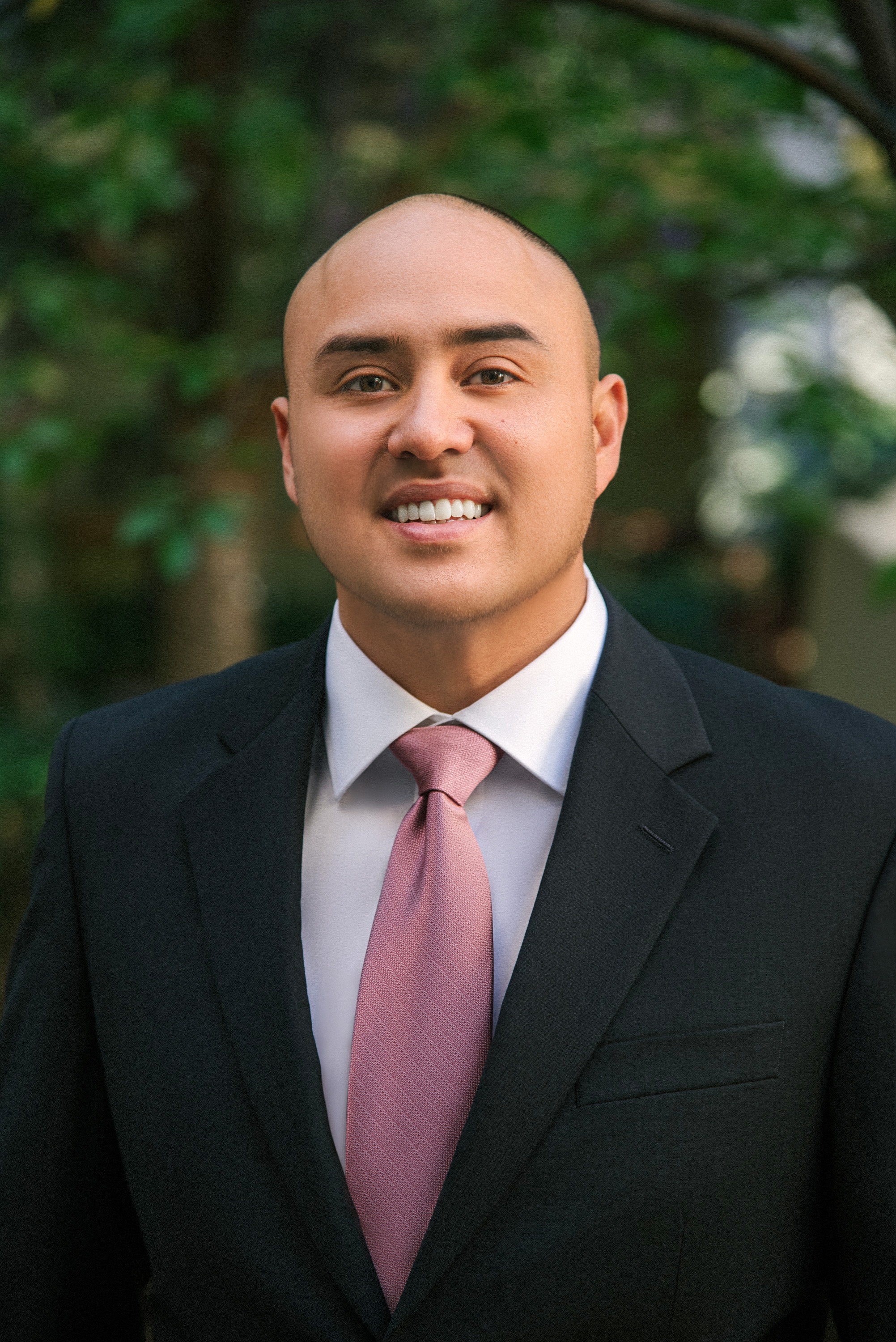 Derek Okahashi (RS-82017)
808-202-9194
Derek Okahashi is as passionate about real estate as they come. He has a thorough and analytical approach to buying, selling, and investing that he uses to accomplish his clients' best outcome. Along with constant communication, proven systems, and a rarely paralleled work ethic, Derek delivers positive results for his clients and continues to be a resource long after they have executed the transaction.

As a U.S. Coast Guard veteran, Derek worked in maritime law inspecting and examining shipboard operations on foreign vessels. In his previous scope of practice, if mistakes were found or laws violated, industry partners could stand to lose millions of dollars and even face imprisonment. In his mid-20's, Derek was already leading teams of inspectors that were sometimes decades his senior. This attention to detail translates to and is invaluable in the real estate transaction. The stakes in real estate can be just as high and Derek brings both the professionalism and creativeness needed to be successful in helping clients.

In addition to his experience in the Coast Guard, Derek has earned his Bachelor's in Business Administration, served on multiple committees as a clinical instructor at Stanford Children's Hospital, he has built businesses, and is also a real estate investor. He negotiated the sale of one of his businesses to five times what an ivy league business consultant told him it was worth. Derek has more professional experience than many people twice his age and he brings his diverse background to you, the client, to deliver in every phase of the real estate process.

Currently, Derek is a full-time Realtor partnered with RE/MAX Aloha Homes, a husband, a father of two boys, and a proud son. His hobbies include surfing, Brazilian Jiu-Jitsu, morning video chats with his father, and enjoying raising his family in Hawaii.

"I truly appreciate you taking the time to learn a little about me. I am just a family man that is tirelessly committed to growth and helping people. Ever since I was a teenager I knew that I would be helping in some way when I grew up. Helping people achieve their goals, build wealth, and being a professional resource brings me a ton of gratitude. Thank you for trusting me to serve you and contribute to The Children's Miracle Network in the process." - Derek Okahashi
Q: What is something weird/funny about you?
A: I was born in Florida, mostly raised in Hawaii, stationed back on the mainland in the U.S.C.G., then moved home to Oahu again to settle and raise my boys. With such varied experience, I have a couple of accents that end up mixing with my local Hawaii accent depending on who I am talking to. I don't mean to, it just kind of happens.
I also like to sing but my family insists I stick to playing the ukulele and not singing!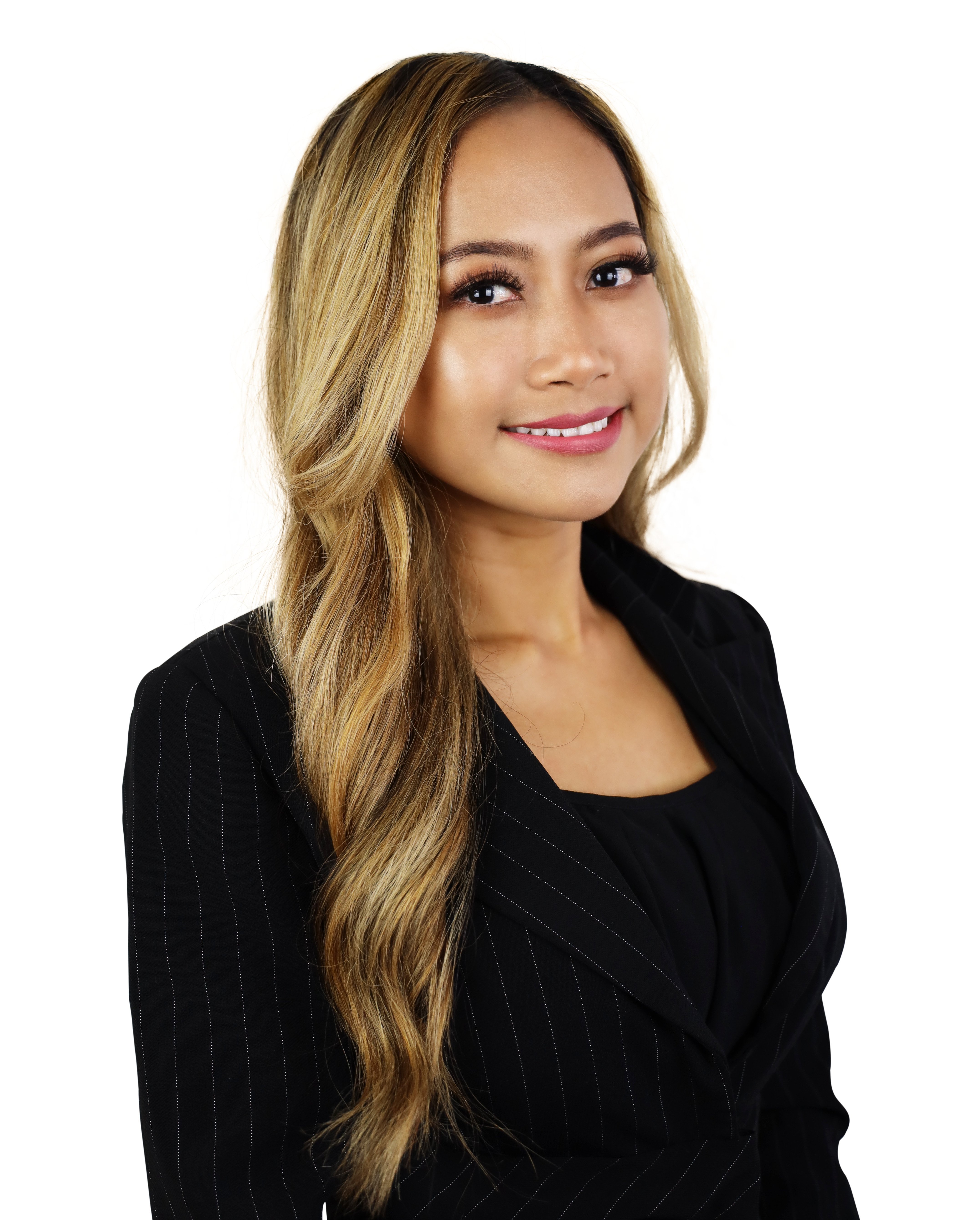 Raeni Escue (RS-83025)
808-600-4680
For Raeni, buying, selling, and investing in residential real estate is more than a business transaction. It is a bold, incisive decision towards building your wealth and safeguarding the future for generations to come. While the home buying and selling process can be challenging, especially for new homeowners, Raeni makes her clients' interests her prime priority. She works to ensure they meet their real estate goals, all the while making the process as easy and hassle-free as possible.
Having grown up in Indonesia, and later moving to the United States, Raeni experienced first-hand the struggles that people experience when buying or selling their homes. This motivated her to make the real estate processes easier. Furthermore, she is bilingual, fluent in both Indonesian and English, which enables her to serve clients from different geographical and cultural divides the very best.
When she isn't making homeownership dreams come true for her clients, Raeni loves engaging in portrait photography and playing musical instruments. Spending time together with her friends and family is never something Raeni takes for granted.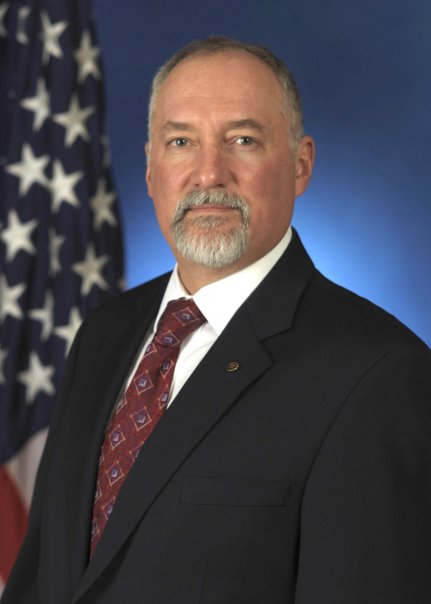 Phillip Legare (RS-83097)
(808) 465-6995
Upon retiring after 45 years in the Marine Corps and Department of Defense, Phil moved to Hawaii to join the award-winning team at RE/MAX ALOHA HOMES to pursue a career in real estate. He speaks both Japanese and Korean and has a lifetime of experience with military and government moves. He owns and manages multiple single-family home rental properties and has lived in a number of states in the US and overseas, making him an excellent resource for anyone looking for a home in Paradise and/or buyers looking to invest in real estate. His life experience, work ethic, market knowledge, keen negotiation skills, and passion for helping others enable him to achieve the best outcomes for his clients. Phil's goal is to greatly exceed expectations for the highest quality of customer service. His work motto is, "In Omnia" meaning he is "All In" to represent you and achieve your goals.
When not working with a client, Phil may be found in his dojo teaching Japanese traditional martial arts and self-defense, on the golf course sharpening his game or trying his hand at stand-up paddleboarding. He is the highest-ranked foreign instructor in the art of Budo Taijutsu and also developed a protection training program for the Department of Defense that has been in use for more than 20 years to keep their personnel safe. He is a 2010 National War College graduate and sought-after lecturer on topics including the warrior ethos, Native American traditions, and his life experiences. He is a combat veteran and life member of both the Veterans of Foreign Wars organization and the American Legion. Phil is involved in supporting philanthropic activities and charitable organizations around the world and right here on Oahu including the Children's Miracle Network Hospitals, PTSD Foundation of American, Soldier On Australia, the Africa Foundation, the Bishop Museum and Honolulu Museum of Art, and the Thurgood Marshall College Fund. Phil and his wife Joanne live in Ewa Beach where they enjoy working out, awesome sunsets, and Phil's home-brewed beer on a regular basis. Go Warriors beat ICAF!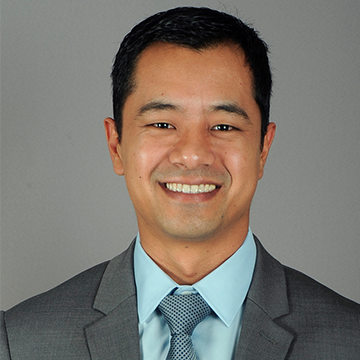 Deep Shrestha (RS-79380)
(808) 200-9575
I call Hawaii my home since 2013. Served the US Army and was stationed in Schofield Barracks while stationed in Hawaii. While serving the military I finish my Bachelor in Business Administration. Real Estate attracted me while studying Finance and Real Estate in college. After separating from the army in 2017 Real Estate has been my full-time profession. I finished my MBA in 2020 from Wayland Baptist University and currently a full-time father of a 3-year-old daughter.
Having experience in many types of financing options that include Cash, VA, conventional, USDA, and FHA, I can bring benefits to both buyers and sellers.
I hold a designation as a Military Relocation Professional (MRP) allowing me to pursue my passion in helping military families seek to understand all the benefits associated with homeownership. THE languages I speak include English, Hindi, Nepalese, and Urdu.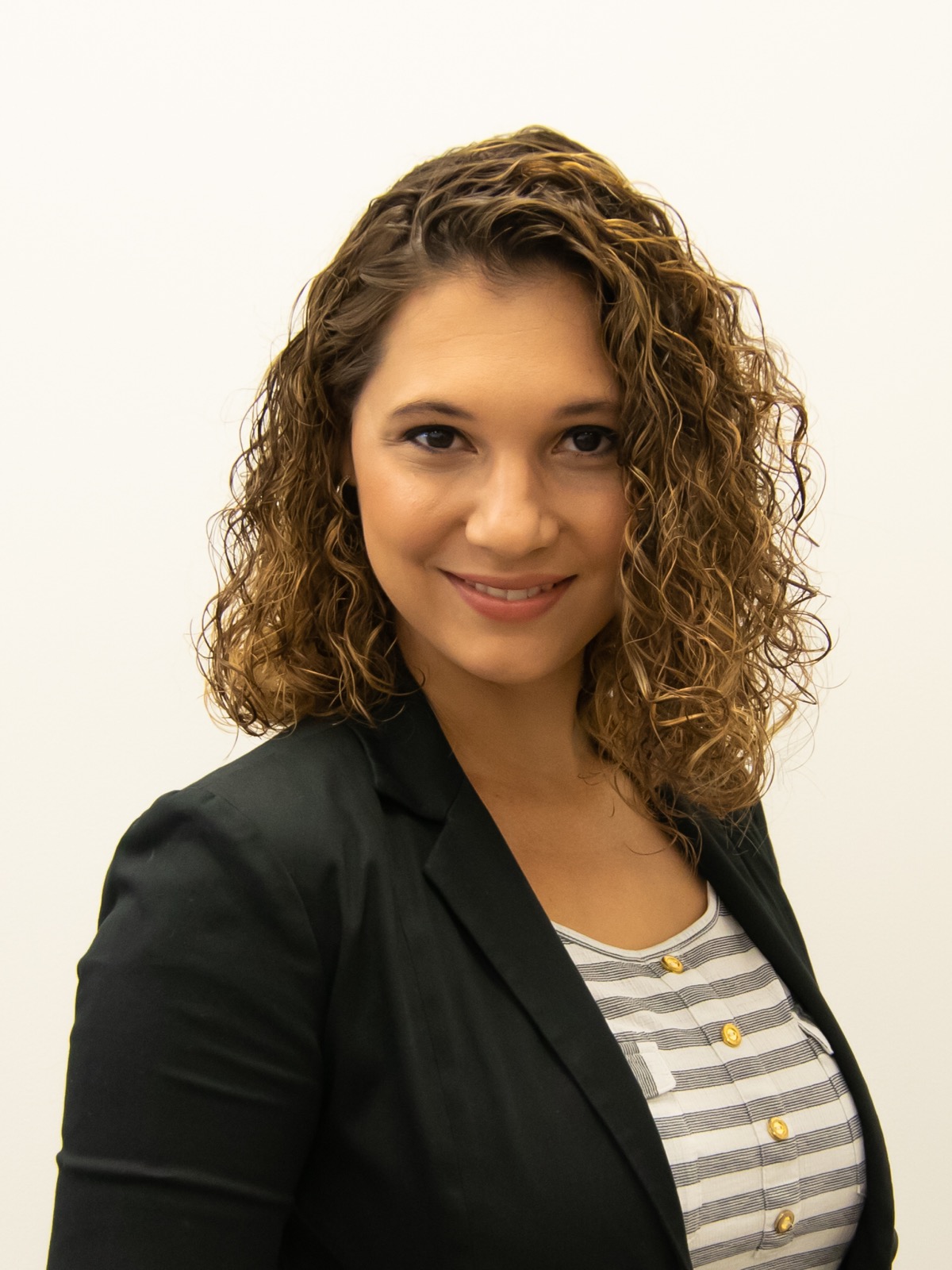 Sasha Ellul (RS-78183)
(808) 636-6750
"Born and raised in Hawaii, Sasha specializes in providing the best service to her community while building long term relationships. Licensed since 2016, Sasha began her Real Estate career with Wyndham Worldwide before moving into Property Management and Sales.
When not working in the community, Sasha is a Salsa dancer with Linda Melodia Dance Company and is heavily involved in church, family, and friends. She also has a very large and energetic fur-baby named Christian."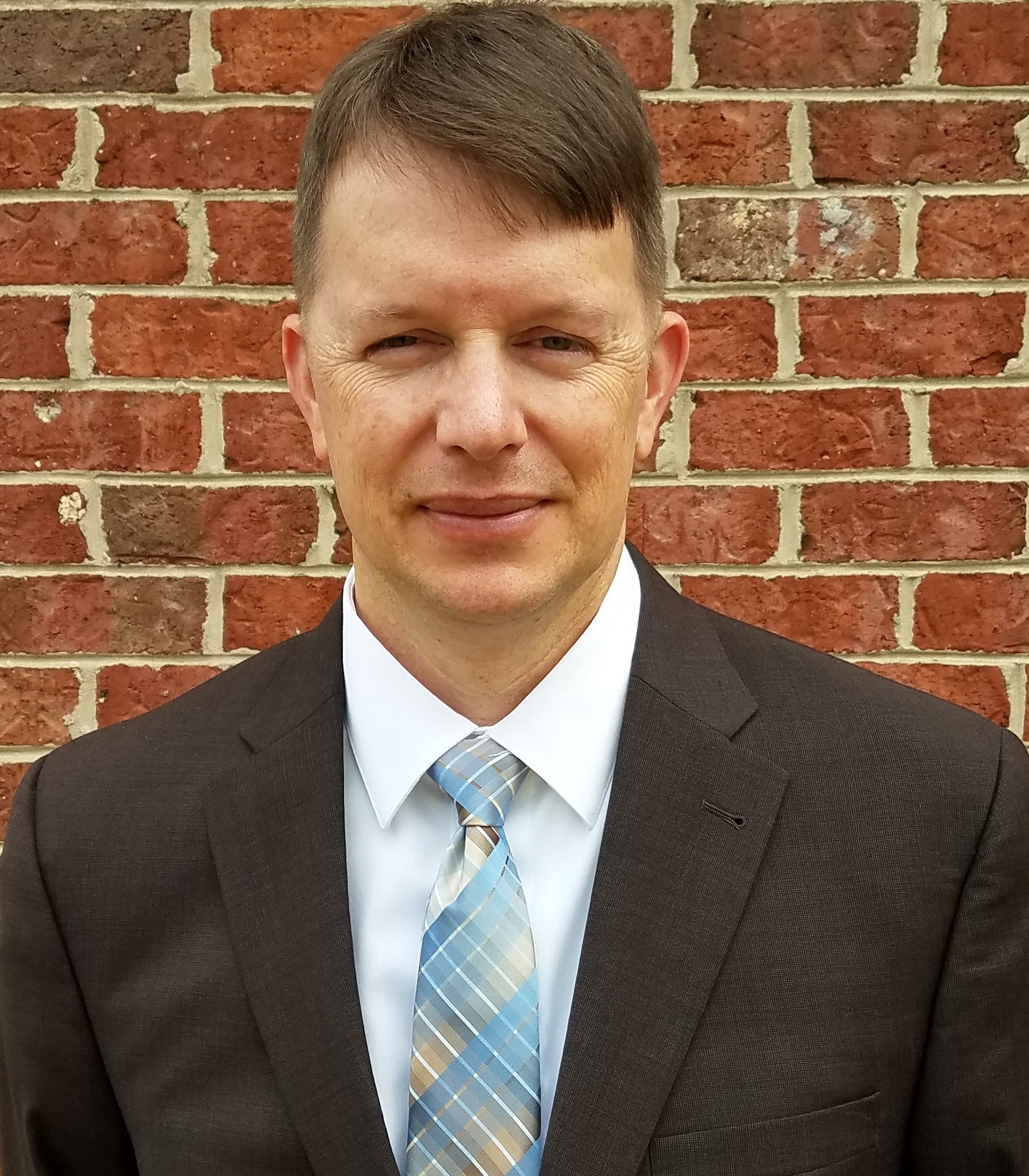 Robert Bahr (RS-83252)
(904) 333-7563
Bob was born and raised in Honduras, Central American, moved to the United States when he was 8, and joined the Navy at 18. He has served over 28 years as a Navy pilot, has traveled to every state in the USA, and was blessed to be stationed in Hawaii twice. He is married to his beautiful wife and partner agent, Jayne Bähr, and has 3 boys. Bob understands the challenges and opportunities that serving our country entails. He was blessed to be able to serve this country entering the Navy as an E-1 and working his way up to retire as an O-5. Bob obtained two Bachelor of Science degrees from Oregon State University and an Executive Master of Business Administration degree from the Naval Post Graduate School during his time of service. The Navy also helped him purchase his home here in Hawaii, and he is now eager to bring his experience and drive to help you buy a piece of paradise. In Bob's spare time, he enjoys downhill skiing, hiking, and playing/coaching/refereeing soccer. He has recently taken up boogie boarding on Hawaii's amazing beaches.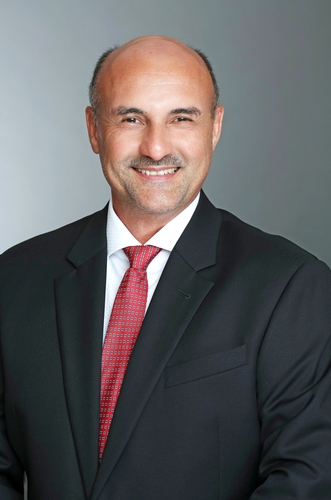 Nick Navai (RS 82684)
(808) 237-9986
Licensed Realtor Sales Agent ( RE/MAX-ALOHA HOMES)
My family & I, have experienced life in many Cultures over the years. I am Persian by ethnicity, finished my high school in Scotland, completed my University in Canada, developed and established a Construction company in Hawaii, USA (25 yrs.), and worked in China (3yrs).
As a Licensed Realtor Sales Agent and a Licensed General Contractor, for over 30 years, with Experience in the property acquisition industry, I bring a wealth of experience and knowledge to be shared with my clients. I can provide my clients with valuable experience & knowledge, that will help them benefit from Real Estate investment both in the Buying and Selling properties.
I have extensive experience in both Commercial & Residential property Investment, Acquisition, Development, and Construction industry.
I believe in seamless and user-friendly transaction procedures, making my Clients' experiences joyful, as they embark on their financially beneficial Real Estate investment journey.
Life for me is Service to my community, with attention to detail and excellence in customer satisfaction. I am a Volunteer for the American Cancer Society, I am A long time member of Rotary International, I am a fundraiser for Charitable Organizations, and I am a member of the world Baha'i Community.
" I look forward to servicing your needs in Real Estate!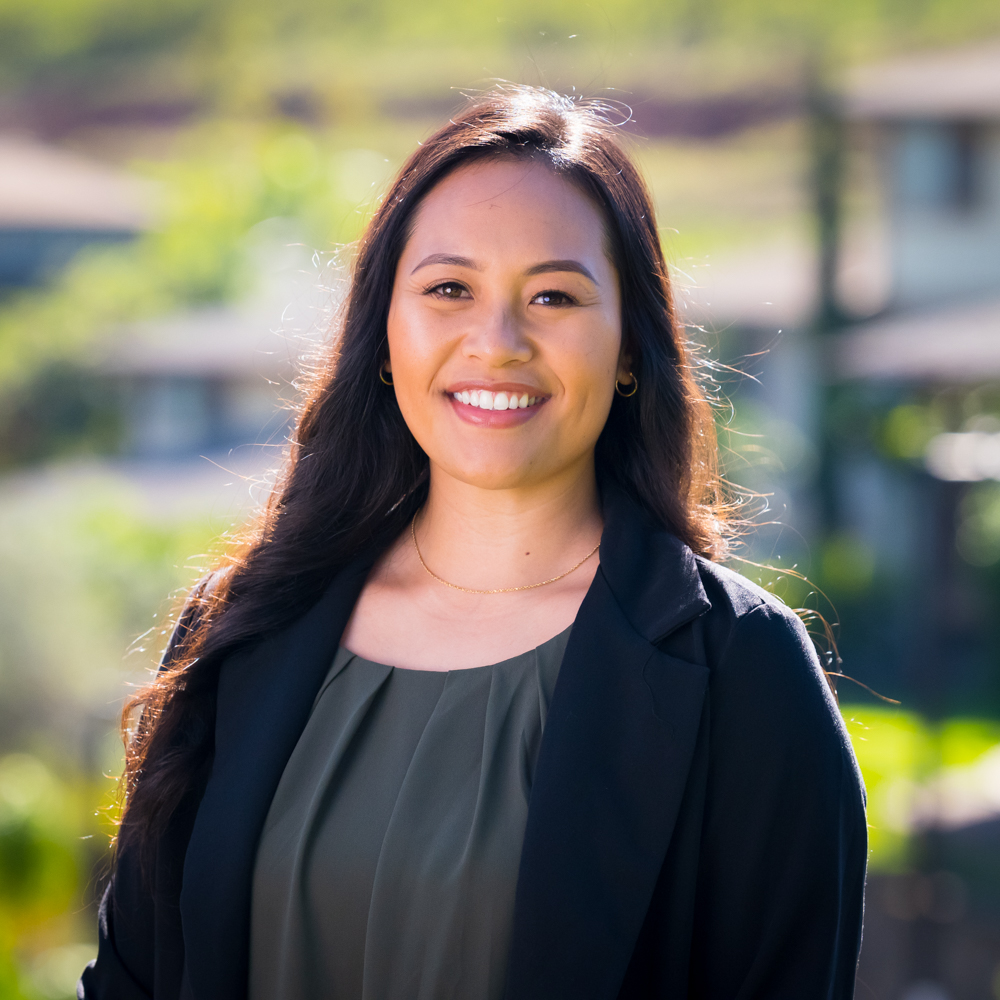 Colina-Tayler Olarti
(808) 681-9227
I was born and raised in Hawaii. After high school, I was not interested in going to college, so I decided to join the Marine Corps. I served my four years in California as a Supply Chain Manager. During that time I was able to grow and learn about myself all while supporting myself. After the Marine Corps, I came back home with my husband and had two beautiful babies. While growing my family, I was also able to attend school full time and earn my bachelor's degree in business management. In my free time, I enjoy doing things with my family such as going to the beach, playing outside, watching a movie, or simply just hanging out. I consider myself to be an optimist, and I truly believe that the energy that you put out into the world is the same energy that will come back to you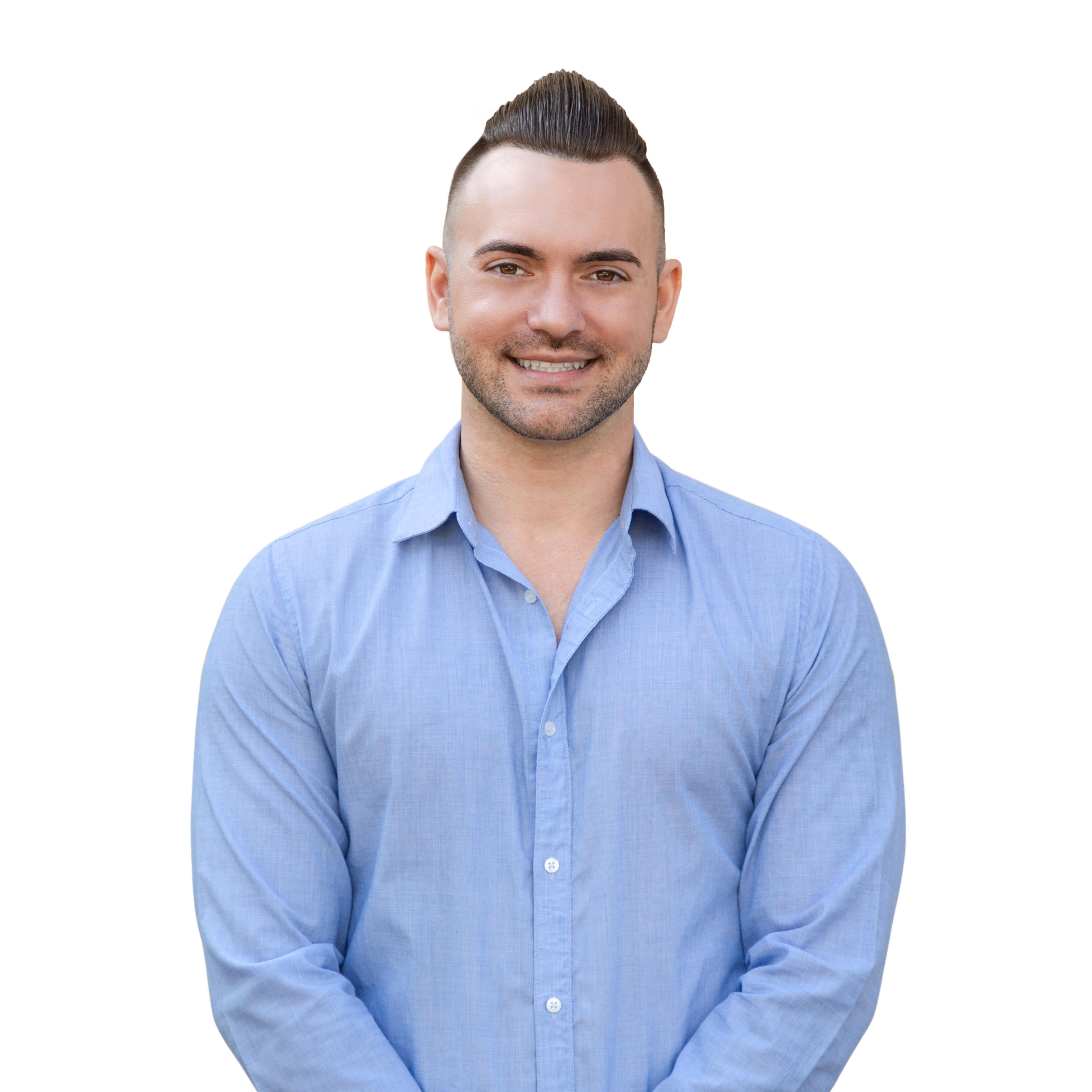 Christopher Anderson
(808) 304-4121
Originally from Ohio (and temporarily a Texan resident where he joined the U.S. Army), Chris has a passion for continuous learning. With an undergraduate degree in hospitality management, Chris is committed to serving buyers and sellers with the utmost hospitality and respect. Serving in the military as a Signals Intelligence Analyst at Schofield Barracks, Chris is extremely detail-oriented and hopes to create a memorable and stress-free experience for his clients. Living in Hawaii since 2015, he decided to make this his home after leaving the military.

Real estate is more than just another transaction for Chris - it involves relationship building to include communication, honesty, and trust towards everyone involved. As a previous soldier with a Top Secret/Sensitive Compartmentalized Information (TS-SCI) Security Clearance, Chris understands the importance of his fiduciary duty between his clients and will represent them ethically with his drive and passion towards the industry.

Helping many VA buyers (and a VA buyer himself), Chris understands the power and flexibility of this loan and is excited to help educate all future buyers, regardless of military experience. With his love for learning, he also understands the value of a great educator. He is dedicated to teaching new or experienced home buyers or sellers in order for families to be comfortable and confident throughout the process.

Outside of learning, Chris has two doggos of his own and loves to take them on hikes or beaches. Health and wellness is important to Chris, but don't let that fool you - he does not say no to anything salted caramel.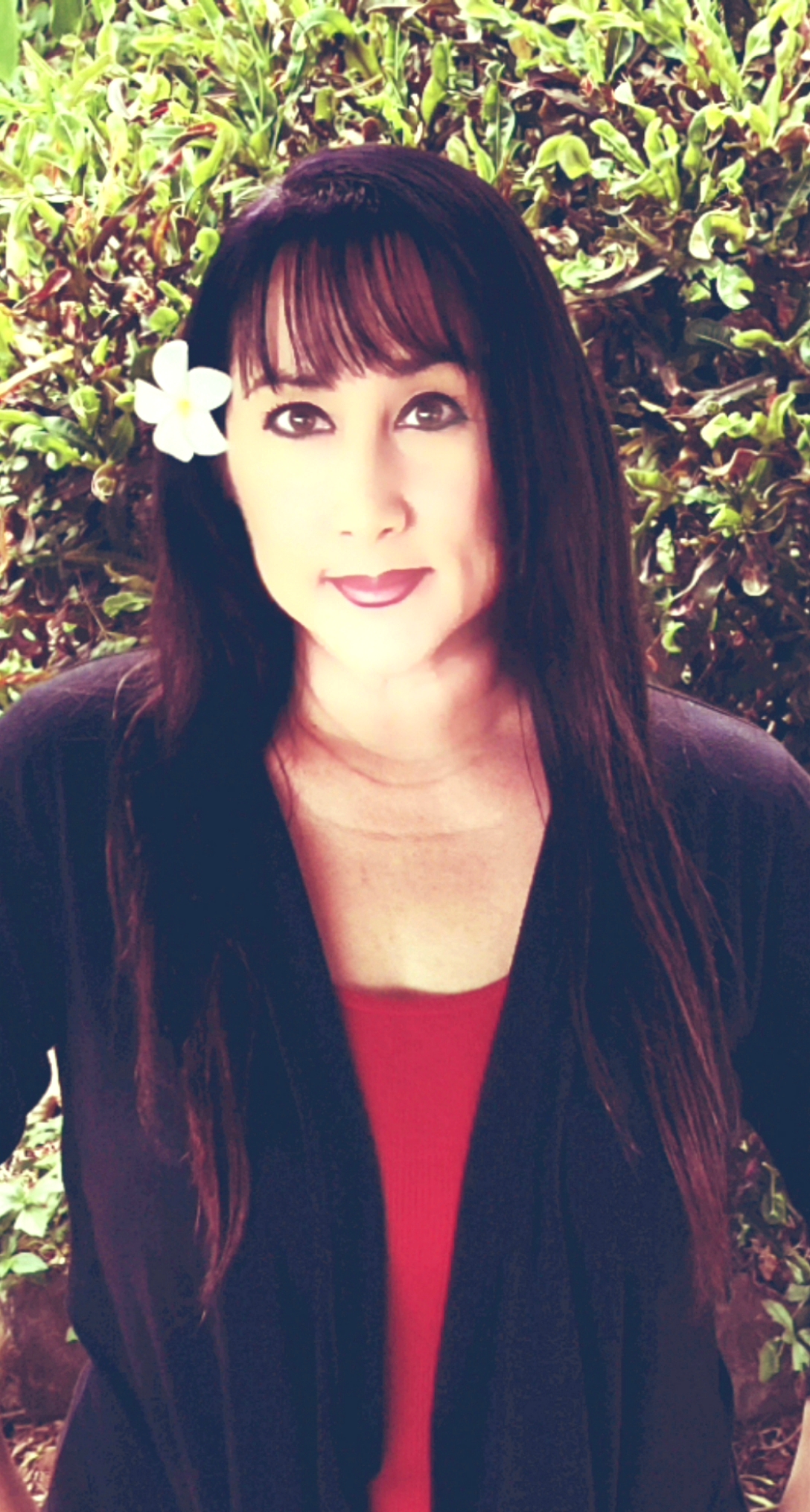 Tharranne Covington
(808) 277-6250
Aloha!
My name is Tharranne "Thar" Covington. Being born and raised on the island of Oahu, having the "Aloha" spirit has always come so naturally for me. My very friendly and humble personality has allowed me to get along with everyone I have come across. I have been so blessed to have met and helped so many individuals and families with the purchase or sale of their properties.
I have over 24 years of experience in Sales and Customer Service. 17 of those years include Real Estate Sales. I have also worked in the Tourism Industry for over 7 years, which has given me the opportunity to work with a diversified amount of people from all over the world.
It's important to work with an experienced agent with great negotiating skills. An Agent who puts their client's best interest forward at all times. It is my Real Estate Goal to help individuals and families create or enhance the lifestyle that they desire through Real Estate.
Contact me for a "FREE" consultation, whether you're Buying or Selling. There is no obligation and never any pressure from me.
As always – Have a blessed day!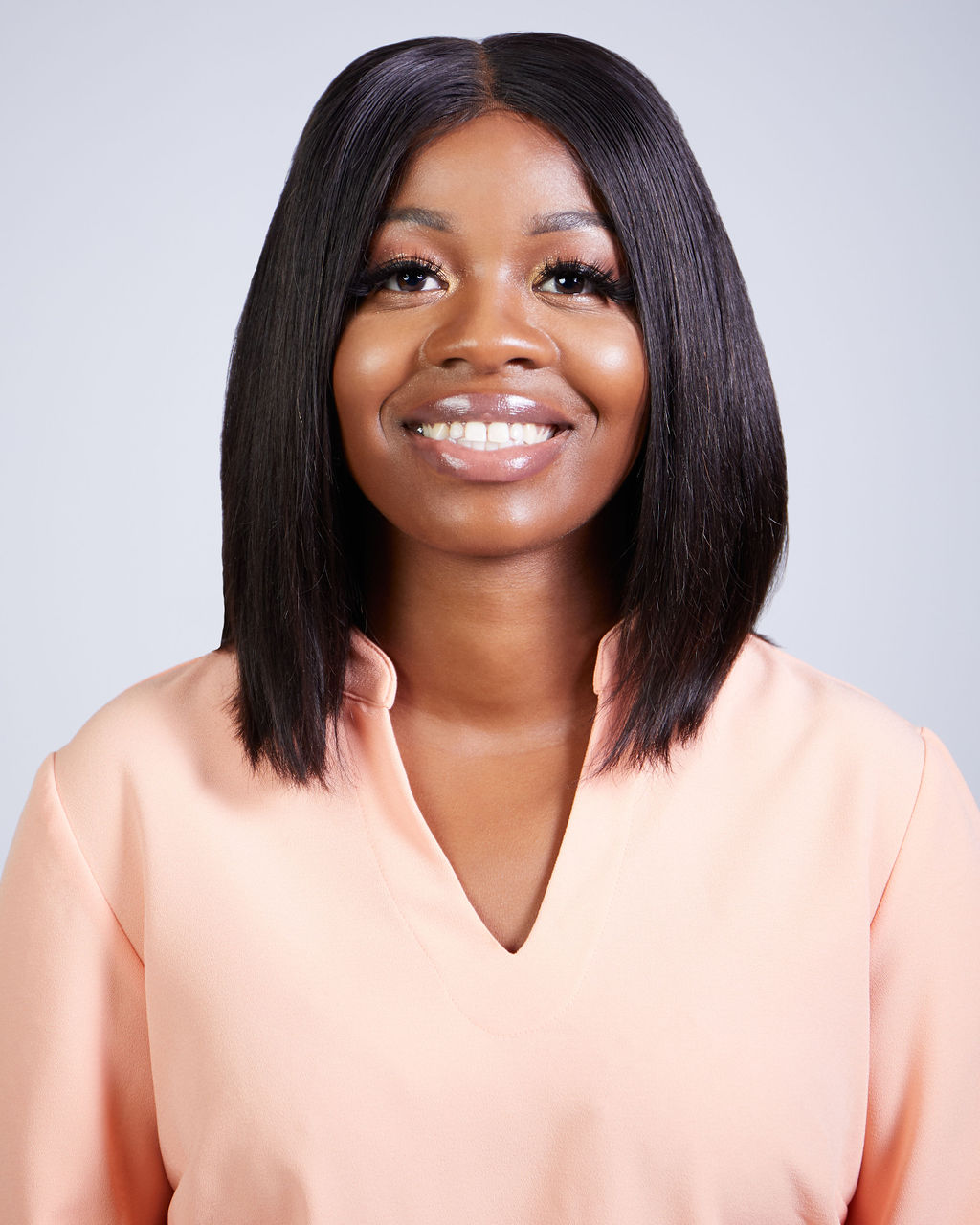 Laquita Madison
(808) 450-8912
"Changing lives one home at a time!!"
Aloha,
I am your real estate connect! No matter if you're buying or selling; I am your connection to the best real estate in Hawaii. Let me tell you why…
I'm originally from Alabama but raised across the United States. I've experienced many cultures over the years, and it has brought me so much joy. I was born into army life and married into it as well. My husband is an officer in the United States Army. Moving around so much is what initially began my passion for real estate because one thing we always needed was a home! We've bought many homes and sold them as well. So, I truly understand how important buying or selling a home for my clients really is and I'm with them every step of the way!!
Before becoming a licensed realtor, I finished my Bachelor's in Business Administration in 2009 and I was a Negotiations Analyst for one of the top healthcare companies for 6 years. Turns out that position created a seamless transition into real estate. I will close a deal that benefits my client's needs. So, when my husband received orders to Hawaii the journey began!
March 2018, we got to the island and I fell in love! It was the most beautiful thing I had ever seen. I decided at that moment I was turning my passion into reality. I went to Inet Realty Hawaii School of real estate and I became a licensed realtor in January 2019.
I feel so blessed to be living in Hawaii with my husband and 2 kids. We enjoy finding new places to eat, hiking trails through the island, spending time at the beach, and hanging out with friends. I also enjoy connecting with people on social media, other military families, and spending time learning more about Hawaiian culture!
Life for me is service to my community with attention to detail and excellent customer satisfaction. I'm a member of SIGMA GAMMA RHO SORORITY INC AND HUI 'O NA WAHINE. Now I can't wait to be of service to you for all your real estate needs!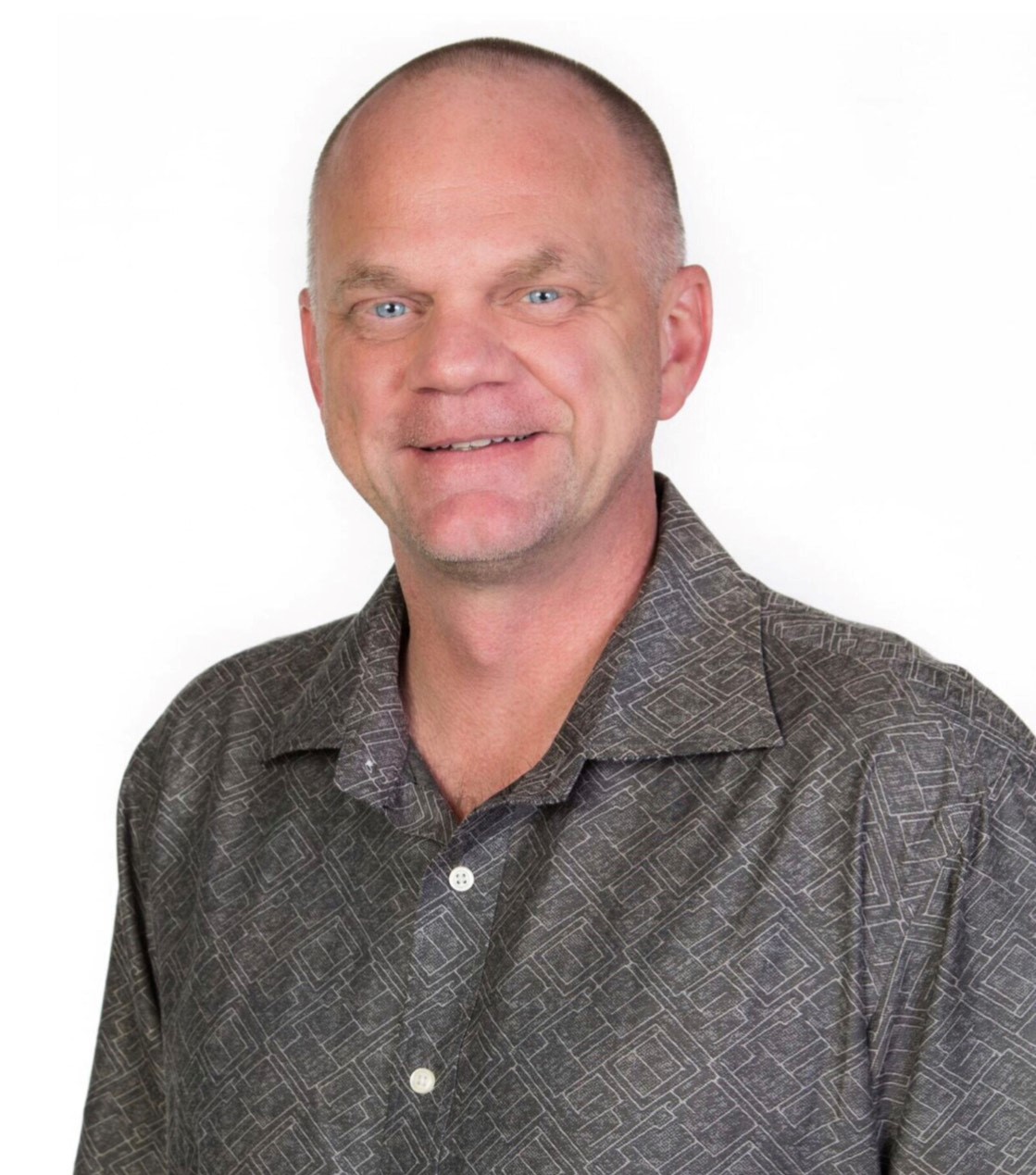 Brian Sheldon RS-80694
(808) 673-1547
Originally from Missouri, I have called Hawaii home since 1992. Yes, I am a die-hard Chiefs and Royals fan! I served as a Hospital Corpsman for the US Marines at Kaneohe Marine Corps Air Station. I got off Active Duty in 1997 and went right to work at Queen's Medical Center in the Emergency Room. In 2006 I landed a job with the Honolulu Fire Depart. where I currently work. Then in 2016 I went back into the USAF Reserves to finish my military time. I have been a Real Estate Agent since 2017 and I am passionate about helping families with their real estate needs, whether it is selling their home, or helping buyers find their forever homes. My clients' needs come first, and I am dedicated to helping them with a stress-free transaction from start to finish.
As a Military Relocation Professional (MRP), I enjoy helping military families understand all the benefits they receive with the VA Loan.
In my spare time, you will find me in the water or on the golf course, or just hanging out with my wife and three dogs.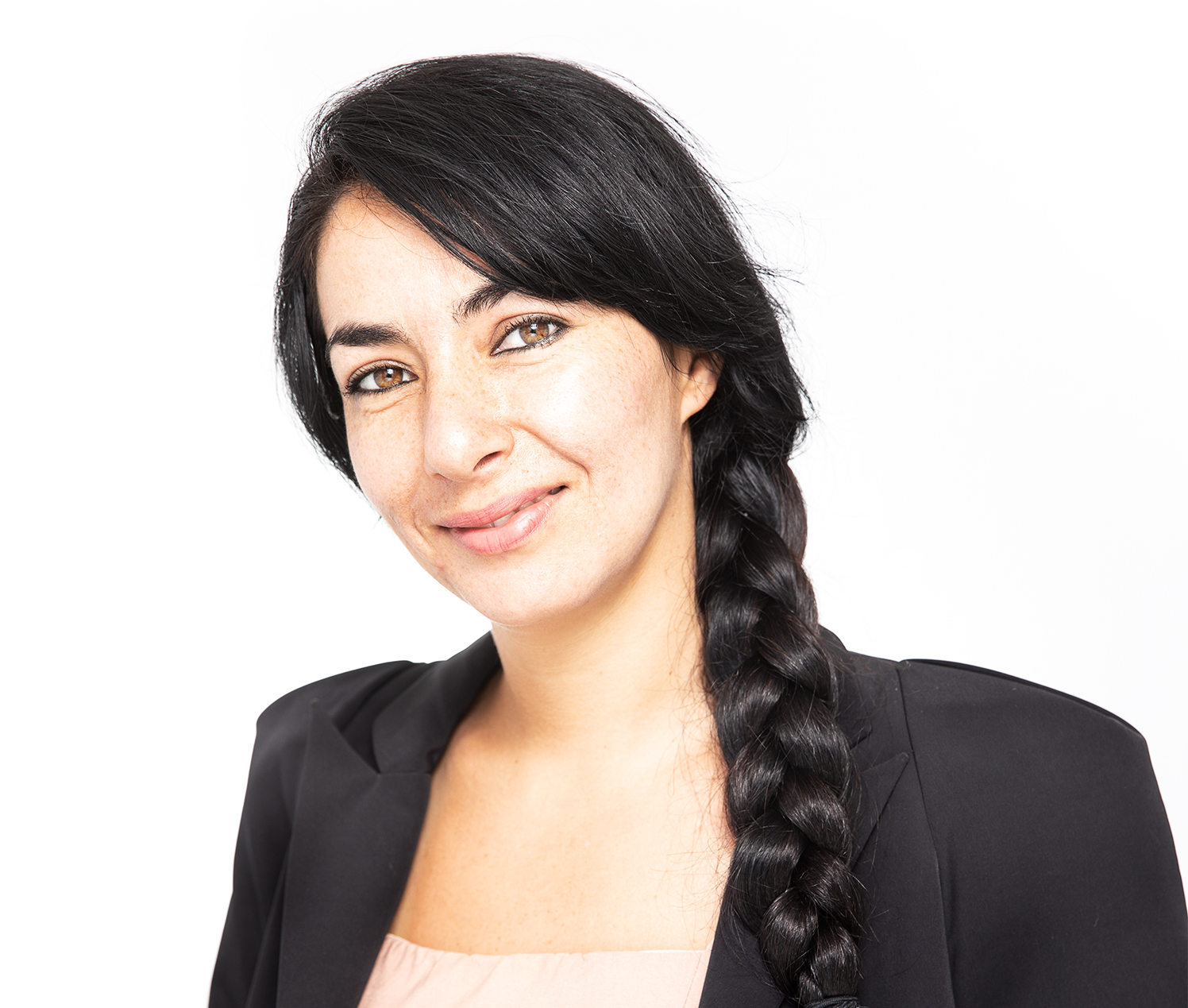 Javiera Kuncar
(808) 300-2066
As a Realtor Associate, I am committed to getting your needs met. Whether that means helping you with the process of being ready to buy a house, buying the right place at the right price, selling for the most profit in a timely manner, or simply getting an all-around knowledge of the home market that is of interest to you. If your dream home isn't listed but it's somehow available, I am committed to going far and beyond to find it and making your dream come true. I am excited to help you make the best decision about your Real Estate situation. Please do not hesitate to contact me. Looking forward to hearing from you. Aloha!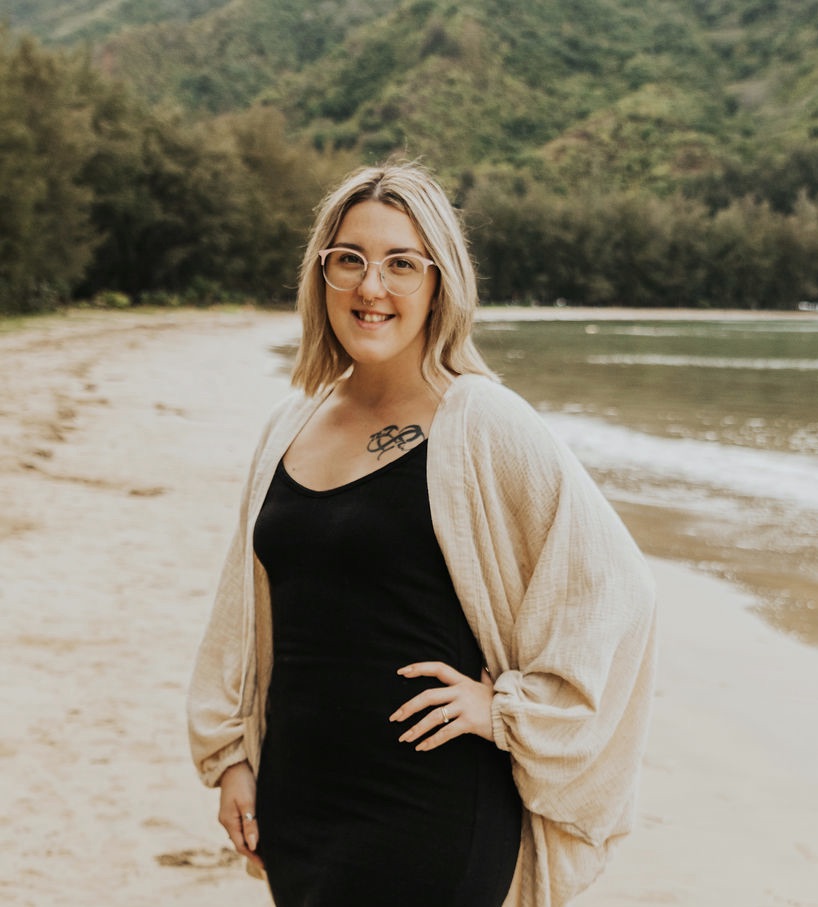 Jayme Ratcliff
(808) 940-4400
Jayme Ratcliff is a residential real estate professional serving the entire island of Oahu with a focus on leeward homes. She represents buyers and sellers, whether it be first-time homebuyers or seasoned investors, and represents clients from every branch of the armed forces.
Originally from Missouri, she moved to the island in 2019 due to her military service. She got into real estate after falling in love with the island and the opportunity to help others. Taught by the best in the business, you can be confident she will advocate for your interest and in her ability to close the deal. She is highly motivated to share her experiences and help you own your own piece of paradise.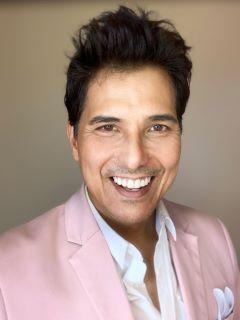 John Fortuno
(808) 445-5234
Aloha, Allow me to introduce myself, my name is John Fortuno. Born & raised on the island of Oahu I have spent over 20 years traveling the world performing & connecting with people of all ages & from all walks of life, I have been there for some of your most cherished occasions whether it was a wedding in Vegas or a honeymoon in Hawaii or maybe even your child's first birthday. Real estate was a natural progression for me for whether it is getting the keys to your first home or the keys to your dream home I want it to be an unforgettable experience. With my knowledge of the island & its market combined with the years of experience of my hard-working RE/MAX ALOHA HOMES team, I Promise to provide you with service & experience that is second to none in all of your real estate needs. Mahalo for your time & consideration John Fortuno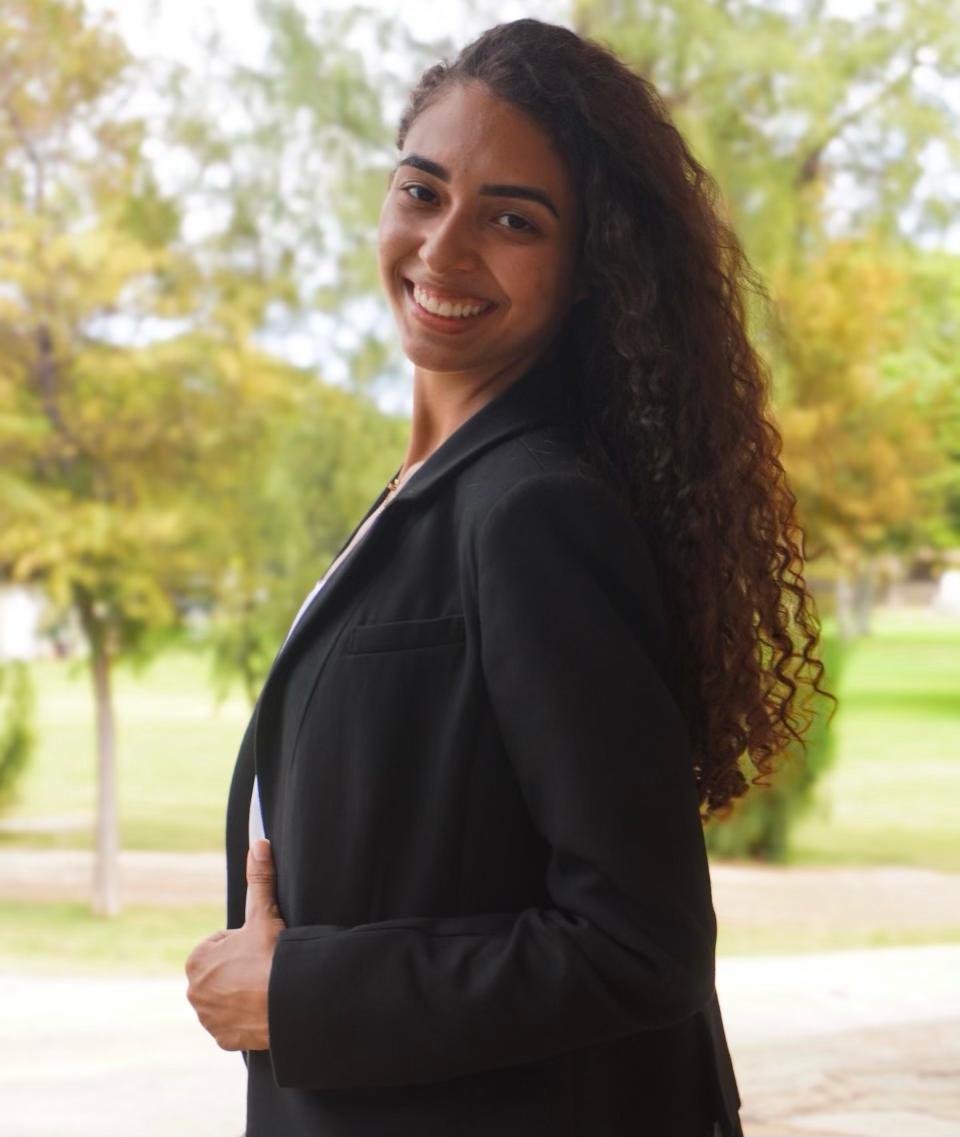 Ariel Albuquerque RS-83778
(808) 227-8498
Ariel had a passion for entrepreneurship since a young age. Customer service and people skills are in her DNA. Her love for real estate came from reading books about the subject. She believes buying or selling a home is a life-changing decision and is more than a transaction. Her number one priority is making sure her clients have a positive and stress-free experience.
When not busy helping clients, Ariel enjoys going on nature walks with her husband, video chatting with her family, relaxing at the beach, and reading books. She believes that gratitude and having a positive attitude are the secret to living a happier life.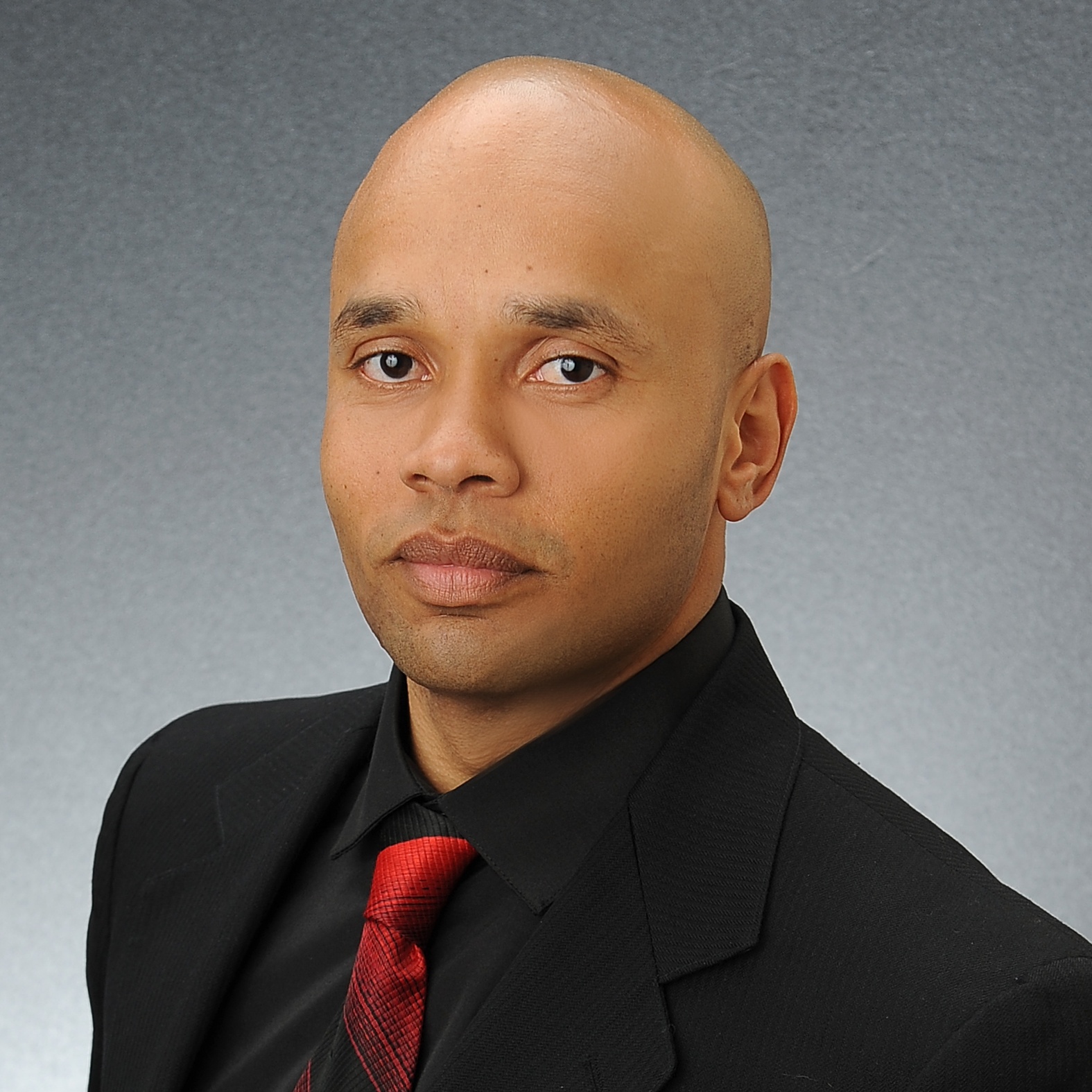 "John Mack" Encarnacion
(808) 264-1187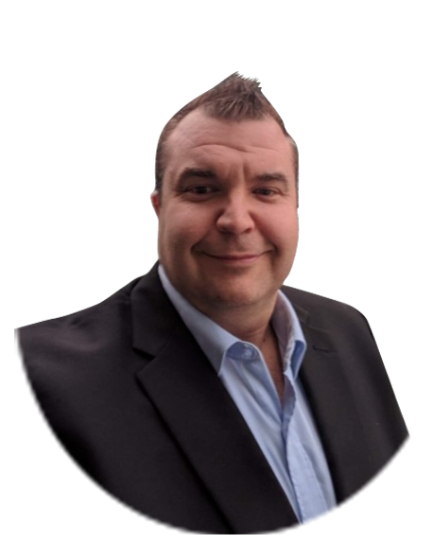 Eric Stiles
Team Clients Relationship & Sales Manager
Eric@AlohaHomesAgents.com
Born and raised in the TRUE NORTH & currently running the Sales Department for our team remotely from his home in Vancouver Canada, Eric has truly found his niche. He thrives on helping new agents become the best salespeople that they possibly can be. He is relentless with accountability as he believes it's the breakfast of champions. Eric has been in the sales game since he was a young age. In 2015, He ran the #1 sales team with Keller Williams Real Estate in the western part of Canada. He lives and breathes by the Grant Cardone 10X lifestyle and continues to mentor and teach all our new agents the sales process day in and day out! Eric has a zero-tolerance for excuses and holds his teammates to the highest standards. If you want to double or even triple your income, Call him NOW 808-201-3315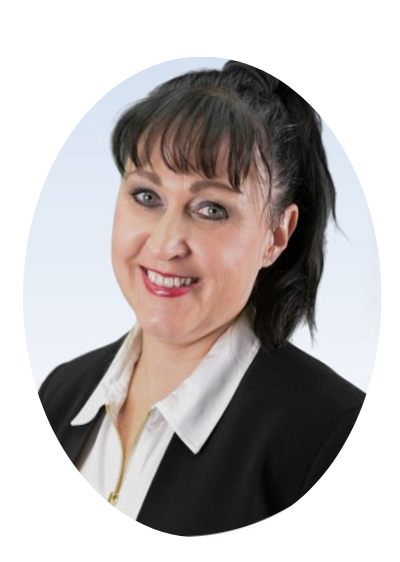 Lenka Prosek
Office Administrative Manager
Lenka@AlohaHomesAgents.com
Lenka was born and raised in Ostrava, Czech, and is married to Ray Prosek. Lenka and Ray bought their first piece of real estate at the age of 18 and have been in the real estate business ever since. Lenka had a dream with Ray to give their children an amazing life by raising them in Hawaii's paradise and they did just that. Lenka achieved the American Dream, without even being able to speak English in the start. Without Lenka, the office would fall apart. Her nickname "Superwoman" isn't an exaggeration as Lenka not only deals with property management and key elements of running RE/MAX Aloha Homes, she also raises her two children Tiffany and Raymond.
Lenka is very passionate about everything she does and it never fails to show. Not only is she an amazing business and admin manager, but she is also an amazing wife and mother. She is currently by Tiffany's side, guiding her and teaching her everything to know about real estate, property management, and all the aspects of being a real estate agent. Lenka is an expert in real estate and property management. She is the perfect person to call with any questions or needs having to do with property rentals and managing properties.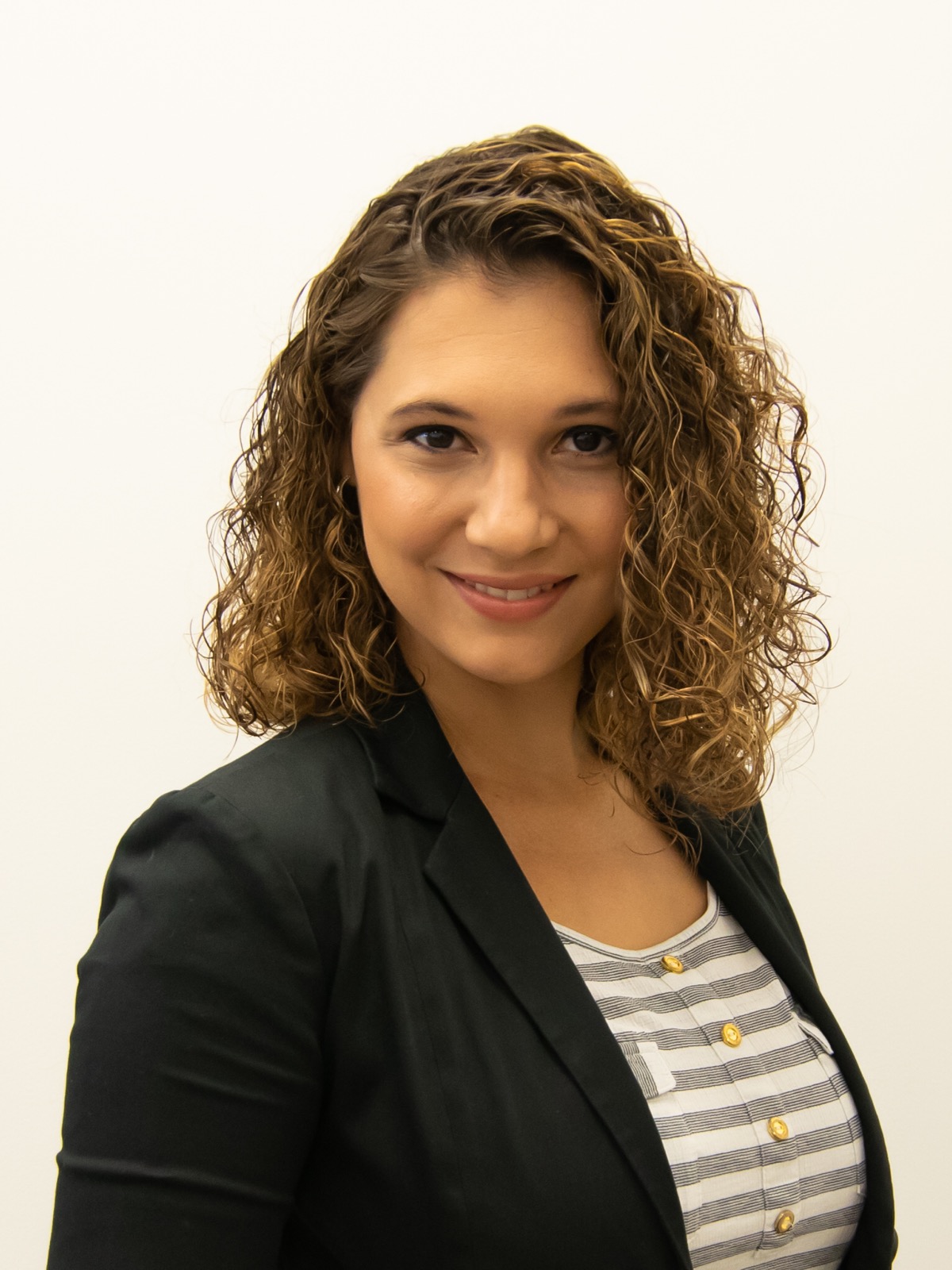 Sasha Ellul
Property Mgmt. Assistant
PM@AlohaHomesAgents.com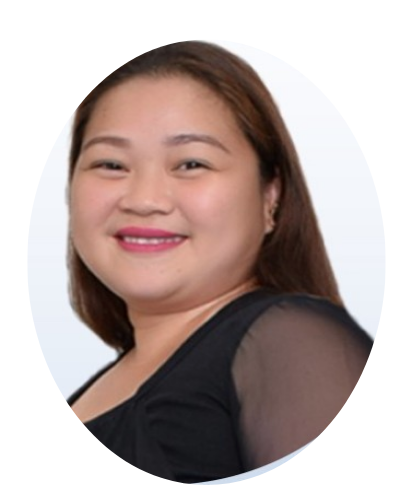 Noha Asterios
Administrative Assistant
Noha@AlohaHomesAgents.com
"I was born in La Union, Island of Luzon but raised in Davao City, Southern Philippines. I am a nursing graduate, married, and have 2 kids. After I graduated I worked in a Non-Government Organization funded by USAID, I also worked as a Receptionist in a Luxury Spa in Abu Dhabi for 2 years. I worked with Ray and the team since 2014, I'm one of his Virtual Admin Assistant and now Admin Manager. While I'm assisting and helping the team achieve its goals, I'm looking after and taking good care of my lovely kids. RE/MAX ALOHA HOMES gives me the opportunity to have a career and to be a full-time mom at the same time." In addition, I speak: tagalog, bisaya, kaagan and english. When not working I love to watch movies.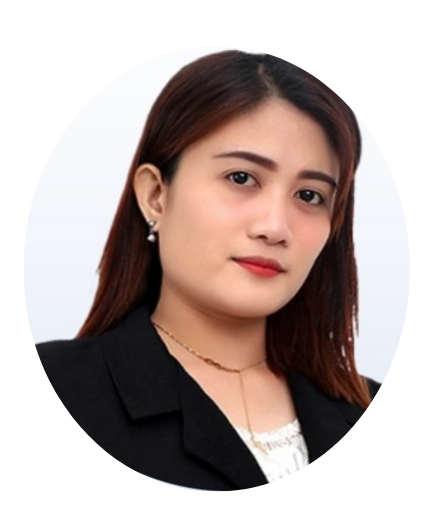 Louise Armadia
Administrative Assistant
Louise@AlohaHomesAgents.com
Louise was born and raised in the Southern part of the Philippines and speaks 3 Filipino dialects fluently. After graduating she worked as a Receptionist in her early 20's and is now working at RE/MAX Aloha Homes as a Virtual Team Specialist. Besides herself, she has four younger loving siblings in her family. Sadly back in 2015, her mother had passed leaving the family in her able hands. Even while pursuing her career with RE/MAX ALOHA HOMES she had helped her younger brother finish college with a degree, which by far is her most prized achievement. Besides her siblings she's also an animal lover, literally loving every animal on the earth and a Furmom to her three Big Baby Labradors. From the beginning She has always lived by the Golden Rule, "tratuhin ang iba kung paano mo nais na tratuhin ka" (which translates to: "treats others how you would like to be treated") which transcends her customer service standards higher than any other.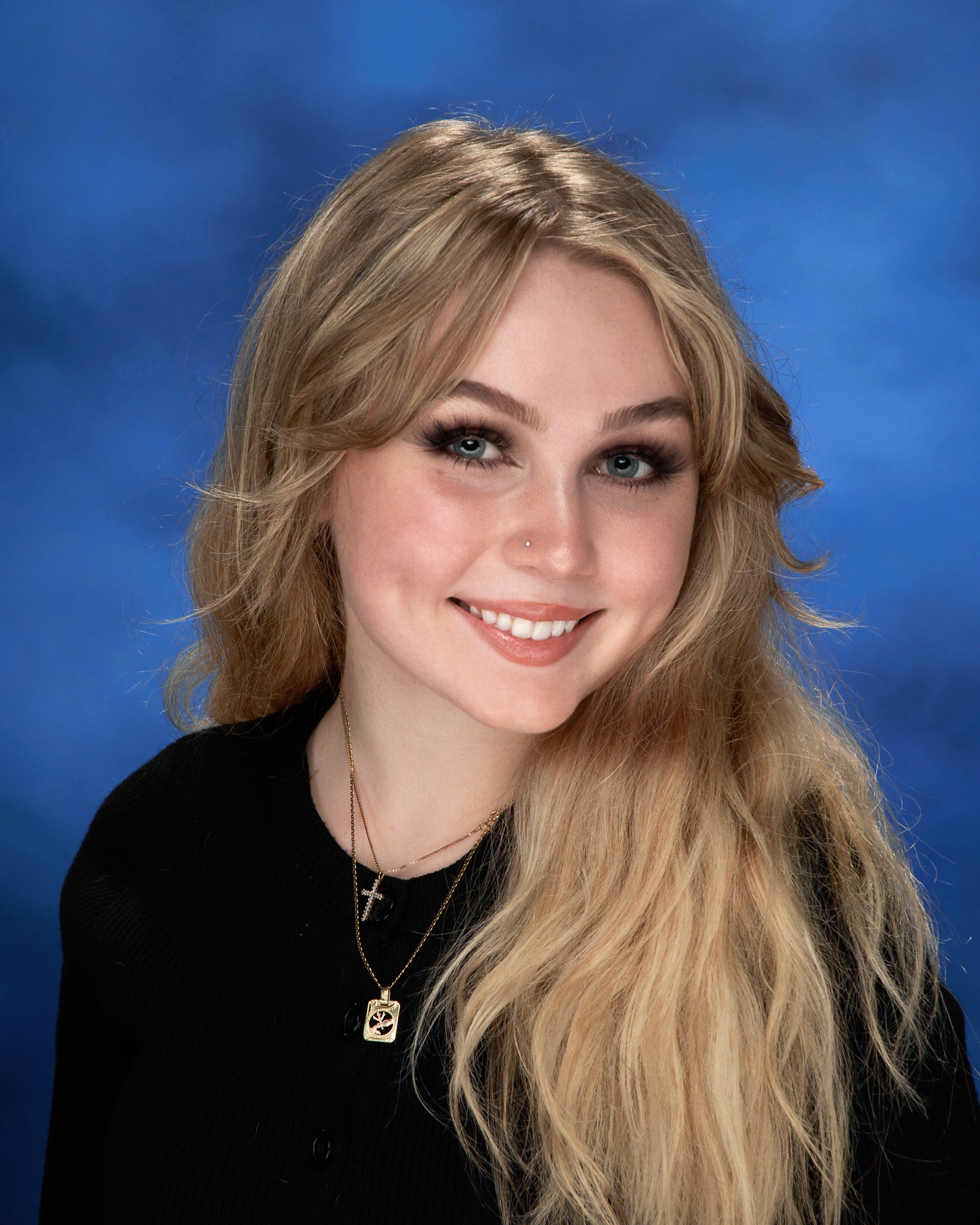 Tiffany Prosek
Social Media Marketing Specialist
Tiffany was born and raised here on the west side of Oahu, Hawaii. She decided to follow in her parents Ray and Lenka Prosek's footsteps in pursuing a career in real estate. Growing up around parents that have been helping people find their dream homes for as long as she can remember has been a key motivation in being an absolutely sensational real estate agent. She is an early high school graduate and graduated at the age of 16. Tiffany helps RE/MAX Aloha Homes with their property management along with other admin needs. Her plan is to gain priceless knowledge and education while working at RE/MAX Aloha Homes for the next year and three months. After turning 18, she plans to pursue her license as a real estate agent and eventually be in her father's position as principal broker of RE/MAX Aloha Homes.
Tiffany is extremely passionate in believing that everyone deserves their dream homes with their ideal level of service. She loves all animals and currently has 2 cats named Luna and Spring, 1 dog named Cookie, and 1 fish named Snoop. Tiffany is super excited for the future and loves to be a part of the RE/MAX Aloha Homes Team.
WE GREATLY APPRECIATE THE OPPORTUNITY TO SERVE YOU AND EARN YOUR BUSINESS!
MAHALO FOR CHOOSING RE/MAX ALOHA HOMES, WE ARE NEVER TOO BUSY FOR YOUR REFERRALS!