RE/MAX ALOHA HOMES TEAM
---
Chief Energizing Officer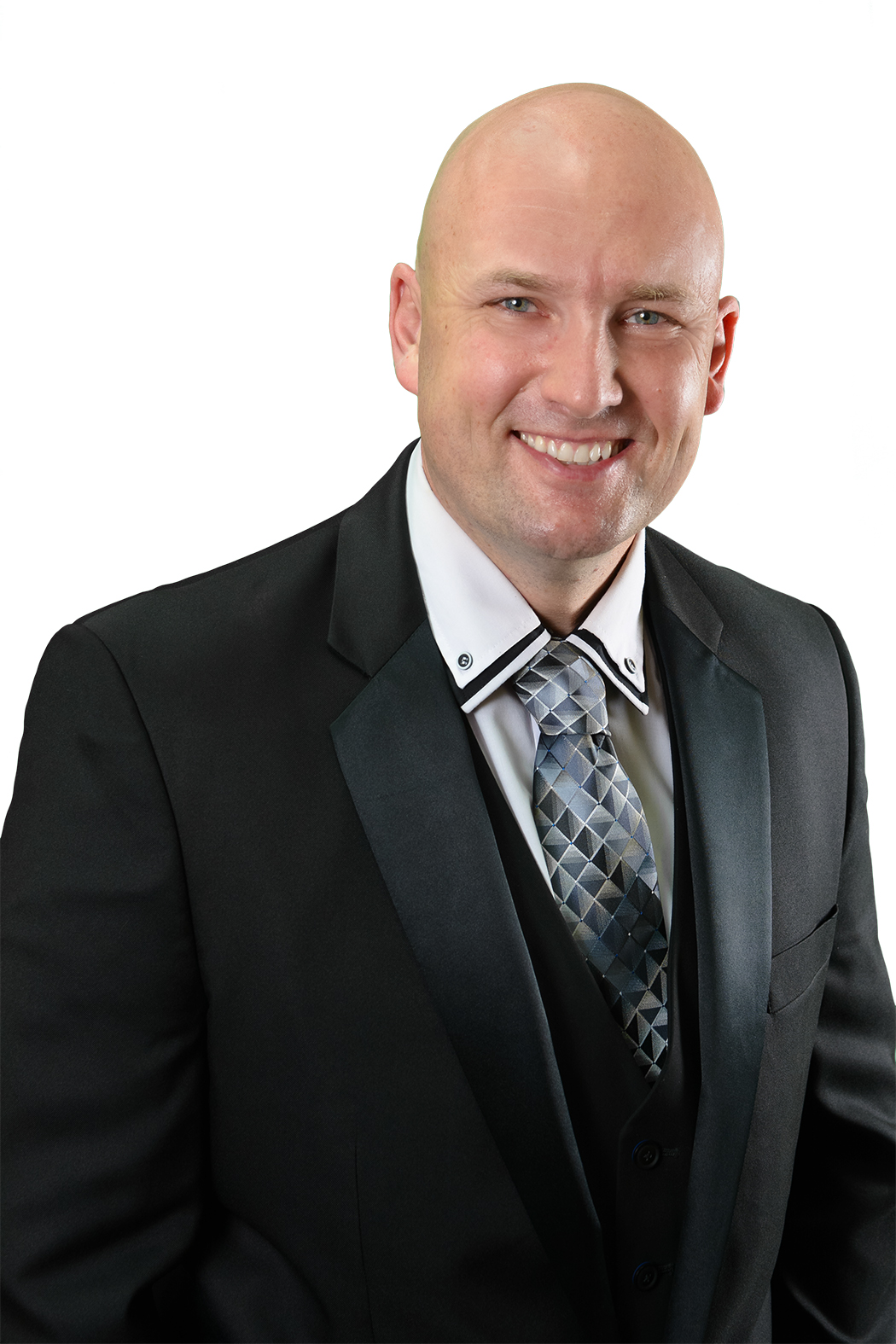 Ray Prosek (RB-22498)
Chief Energizing Officer
808-393-8226
rprosek@remax.net
Are you looking for a good fit, result-oriented Top Producing Real Estate Broker & Support Team with the best track record? Are you looking for Top Agent - Real Estate Professional for yourself or to refer and recommend to your friend, family member, or client? Your search stops here, no need to look any further!
The Top real estate professional in Hawaii Ray Prosek has earned multiple Top Sales Hawaii Awards as well as International and USA Top Production Real Estate Awards, in addition to receiving the Lifetime Achievement RE/MAX Award & International Hall of Fame RE/MAX Award. Yet that's not his greatest accomplishment, in his eyes. "My greatest achievement is my happy, healthy, loving family and the fact that we have no job, so to speak. We live and love real estate. It is our lifestyle and everything in our lives is incorporated around it and in it!" Ray is also incredibly dedicated to giving back to the community which has enabled him to create a very successful business and lifestyle he loves in one of the most beautiful places in the world. People have described Ray as hard working & very knowledgeable Real Estate Sales and Property Management Expert with a spectacular level of work ethics.
Ray is also very involved in supporting Children's Miracle Network Hospitals - including the local Kapiolani hospital, through contributing money from the closed transaction, and also as the Master Instructor (Sensei & Shihan) volunteers and teaches Kodokan Judo in Japanese Tokai University in Kapolei and other Japanese Martial Arts like Ninpo Budo Taijutsu in Ewa Beach and Honolulu.
Specialties:
Residential Real Estate Listing Brokerage Services, Buyer Brokerage Services, Military Relocation, Certified Investment Specialist, Internet Marketing Specialist, Certified Negotiation Expert, Certified Distressed Property Expert, Short Sale, and Foreclosure Resource assistance services.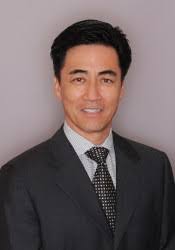 Hitoshi Okada
Principal Broker
License# RB-21651
808-386-4477
Hitoshi@AlohaHomesAgents.com
As a RE/MAX® agent, I'm dedicated to helping my clients find the home of their dreams. Whether you are buying or selling a home or just curious about the local market, I would love to offer my support and services. I know the local community — both as an agent and a neighbor — and can help guide you through the nuances of our local market. With access to top listings, a worldwide network, exceptional marketing strategies and cutting-edge technology, I work hard to make your real estate experience memorable and enjoyable.
I look forward to the opportunity to work with you. Please don't hesitate to contact me today!
Realtor & Associates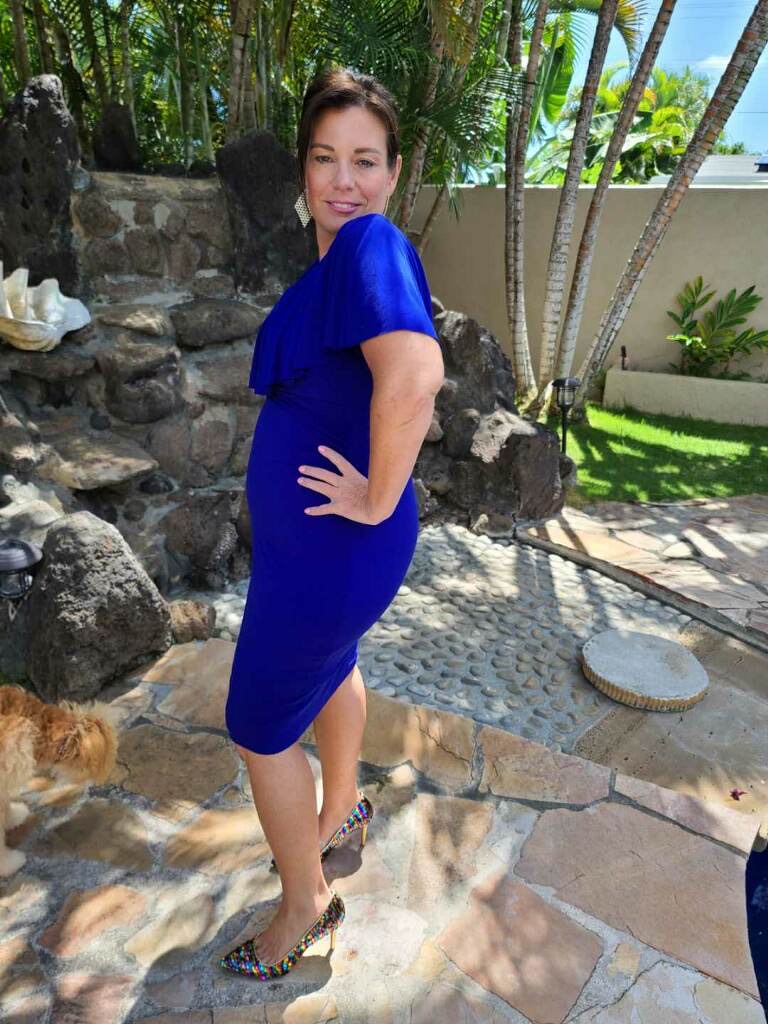 Cheyanne LoBue (RS-81929)
808-640-7040
cheyanne.lobue@remax.net
Aloha! My name is Cheyanne LoBue. Thank you so much for the opportunity to work with you as your Hawaii Real Estate Agent.
My promise to you as my client(s): My #1 goal is to find the perfect property for you and to make the home buying process as smooth and stress-free as possible. I am confident, in control, and handle all parties involved with the utmost professionalism and respect. I will give you my care, loyalty, honesty, obedience, and my ALL. I will work hard throughout the entire process to get the best overall outcome and experience. I am a tough negotiator, I am upfront and very honest, I have a great eye, and I think outside of the box. Let me put my experience, skills, and abilities to work for you!
A little background about me: I've been married for eighteen years and we have 4 children. Initially, I had a career in the investment industry, before becoming a stay home mom. Once our children were a little older, I decided to start a career in real estate and it has been a fantastic career that offered me the flexibility to still be an active mother while being able to work for hand and hand with my clients. It is a perfect fit and a win-win situation for everyone. Real estate has come very naturally to me because I love working with people and helping them achieve the American Dream of homeownership.
My family and I absolutely love living in Hawaii! There's no place in the world quite like it and we are so glad we took the leap moving here. We love the people, beaches, hikes, waterfalls, mountains, rainbows, the lifestyle, and of course the weather.
I'd love to help you live in paradise and own a piece of Hawaii!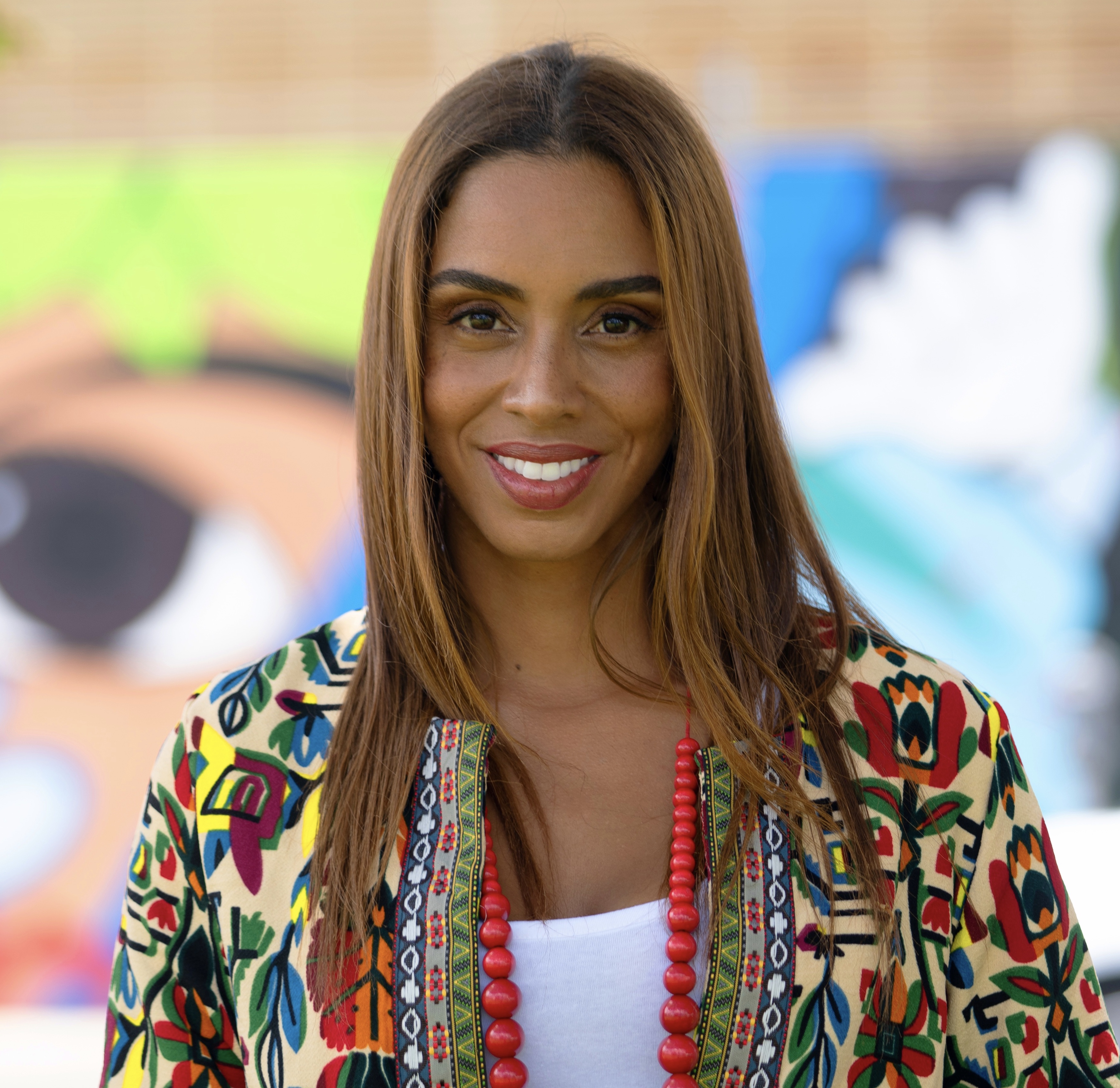 Aileen García-Galán (RS-79852)
808-895-2531
Aileen@AlohaHomesAgents.com
Hawaii Relocation Specialist
Fluid in Spanish
PSA
MRP
ePRO®
Aileen García-Galán, Military Relocation Professional, Pricing Strategy Advisor, REALTOR-ASSOCIATE®, combines her love for the real estate industry with her passion for island living. Drawing from years of experience as a real estate Broker in Puerto Rico (Lic.14140), Aileen focuses on customer care and the ability to guide buyers to obtain the best value for their dream home, and to assist sellers to a stress-free sale of their home.
She is an active agent with RE/MAX ALOHA HOMES (RB-22639), representing buyers and sellers, as well as helping to relocate military families. Bilingual in English and Spanish. ¡Nunca Estoy Demasiado ocupada para sus referencias!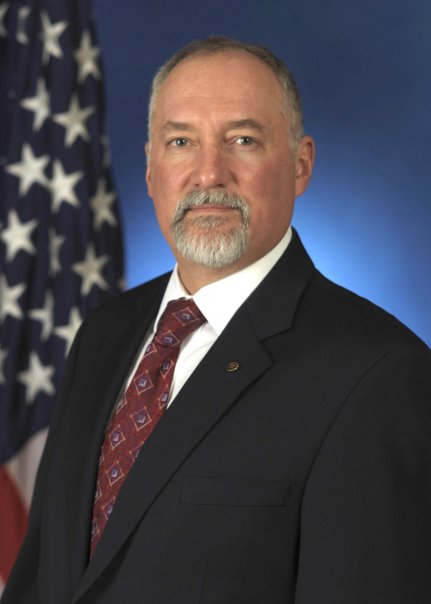 Phillip Legare (RS-83097)
(808) 465-6995
Upon retiring after 45 years in the Marine Corps and Department of Defense, Phil moved to Hawaii to join the award-winning team at RE/MAX ALOHA HOMES to pursue a career in real estate. He speaks both Japanese and Korean and has a lifetime of experience with military and government moves. He owns and manages multiple single-family home rental properties and has lived in a number of states in the US and overseas, making him an excellent resource for anyone looking for a home in Paradise and/or buyers looking to invest in real estate. His life experience, work ethic, market knowledge, keen negotiation skills, and passion for helping others enable him to achieve the best outcomes for his clients. Phil's goal is to greatly exceed expectations for the highest quality of customer service. His work motto is, "In Omnia" meaning he is "All In" to represent you and achieve your goals.
When not working with a client, Phil may be found in his dojo teaching Japanese traditional martial arts and self-defense, on the golf course sharpening his game or trying his hand at stand-up paddleboarding. He is the highest-ranked foreign instructor in the art of Budo Taijutsu and also developed a protection training program for the Department of Defense that has been in use for more than 20 years to keep their personnel safe. He is a 2010 National War College graduate and sought-after lecturer on topics including the warrior ethos, Native American traditions, and his life experiences. He is a combat veteran and life member of both the Veterans of Foreign Wars organization and the American Legion. Phil is involved in supporting philanthropic activities and charitable organizations around the world and right here on Oahu including the Children's Miracle Network Hospitals, PTSD Foundation of American, Soldier On Australia, the Africa Foundation, the Bishop Museum and Honolulu Museum of Art, and the Thurgood Marshall College Fund. Phil and his wife Joanne live in Ewa Beach where they enjoy working out, awesome sunsets, and Phil's home-brewed beer on a regular basis. Go Warriors beat ICAF!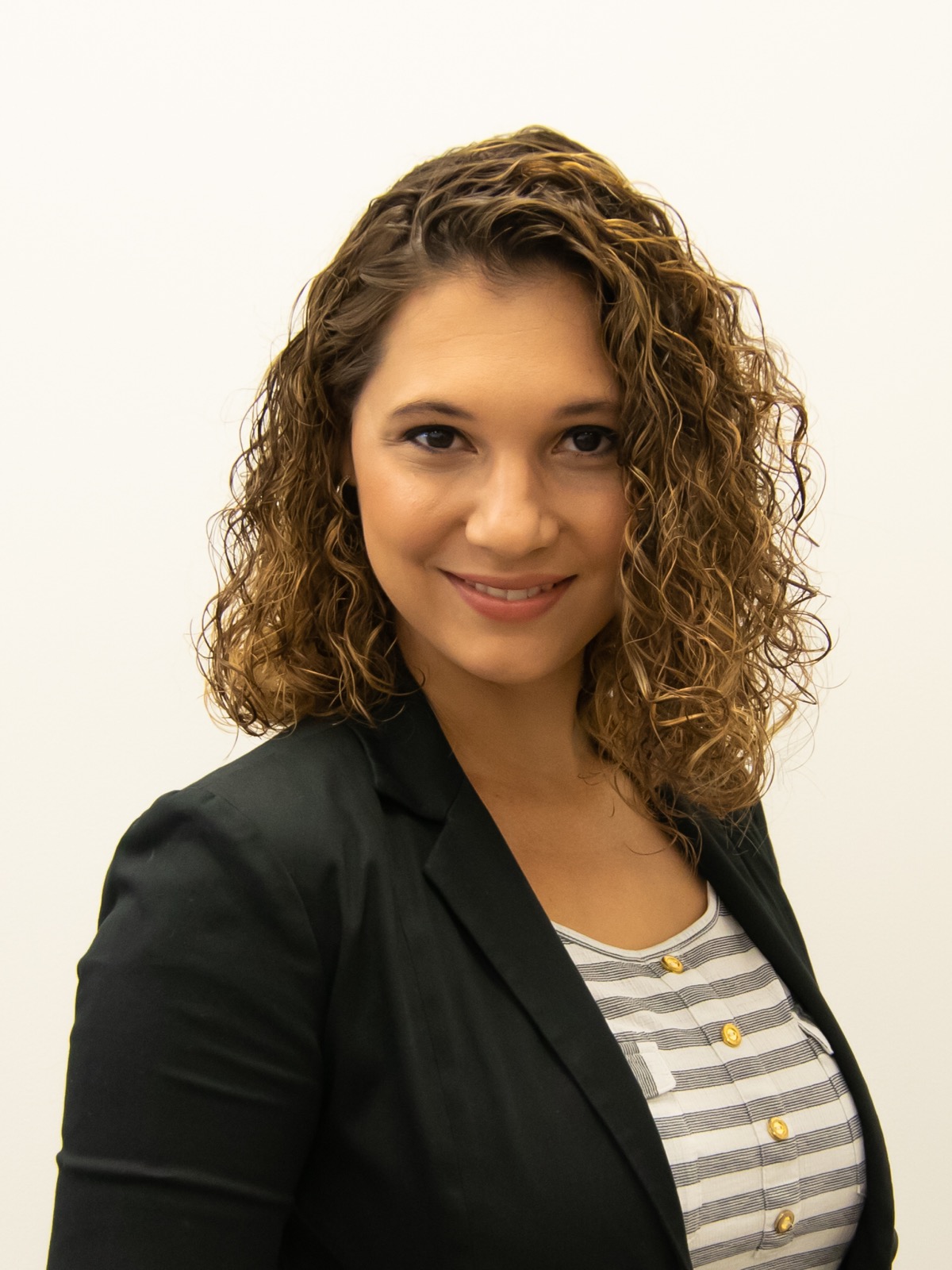 Sasha Ellul (RS-78183)
(808) 636-6750
"Born and raised in Hawaii, Sasha specializes in providing the best service to her community while building long-term relationships. Licensed since 2016, Sasha began her Real Estate career with Wyndham Worldwide before moving into Property Management and Sales.
When not working in the community, Sasha is a Salsa dancer with Linda Melodia Dance Company and is heavily involved in church, family, and friends. She also has a very large and energetic fur-baby named Christian."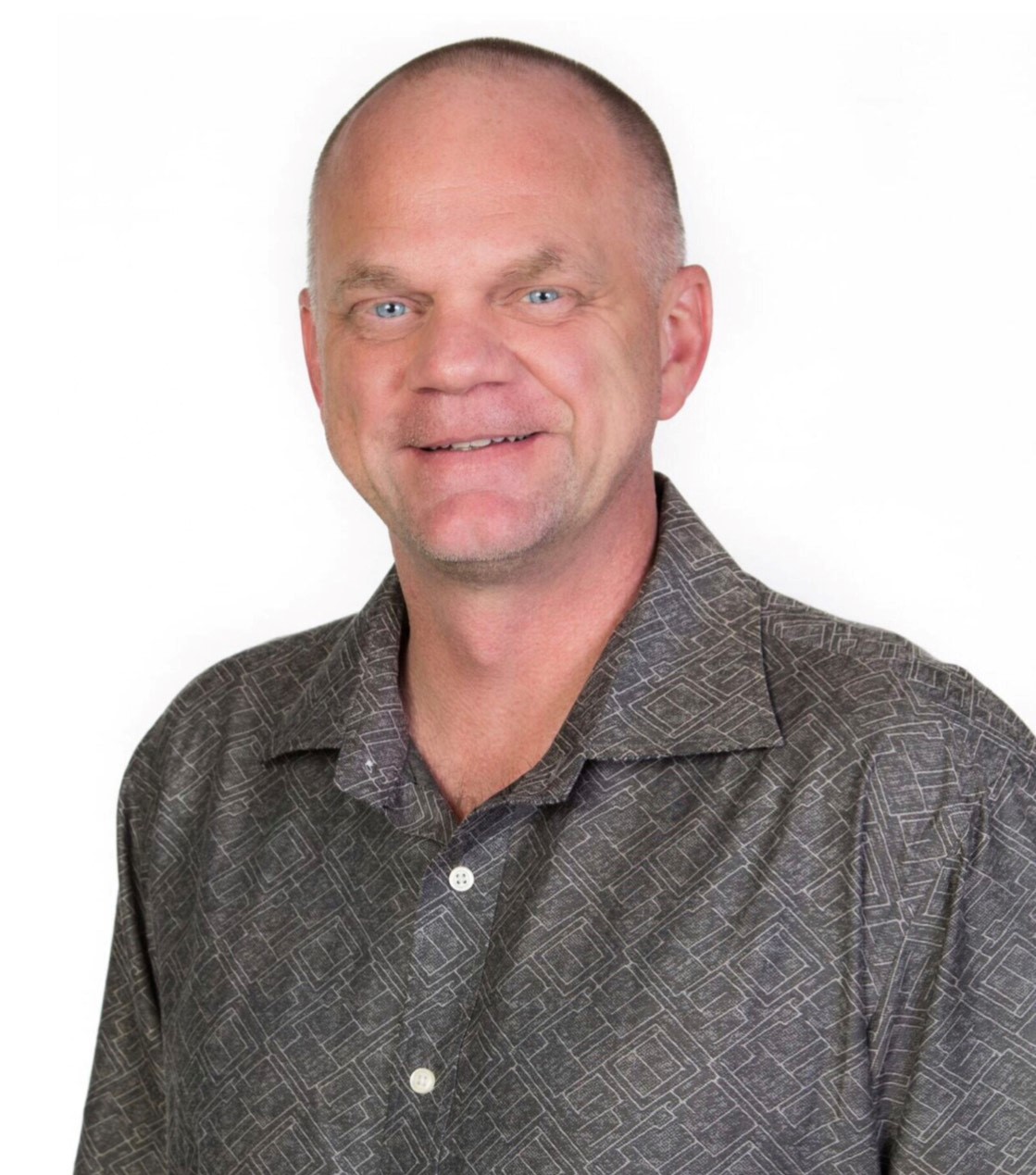 Brian Sheldon RS-80694
(808) 673-1547
Originally from Missouri, I have called Hawaii home since 1992. Yes, I am a die-hard Chiefs and Royals fan! I served as a Hospital Corpsman for the US Marines at Kaneohe Marine Corps Air Station. I got off Active Duty in 1997 and went right to work at Queen's Medical Center in the Emergency Room. In 2006 I landed a job with the Honolulu Fire Depart. where I currently work. Then in 2016 I went back into the USAF Reserves to finish my military time. I have been a Real Estate Agent since 2017 and I am passionate about helping families with their real estate needs, whether it is selling their home, or helping buyers find their forever homes. My clients' needs come first, and I am dedicated to helping them with a stress-free transaction from start to finish.
As a Military Relocation Professional (MRP), I enjoy helping military families understand all the benefits they receive with the VA Loan.
In my spare time, you will find me in the water or on the golf course, or just hanging out with my wife and three dogs.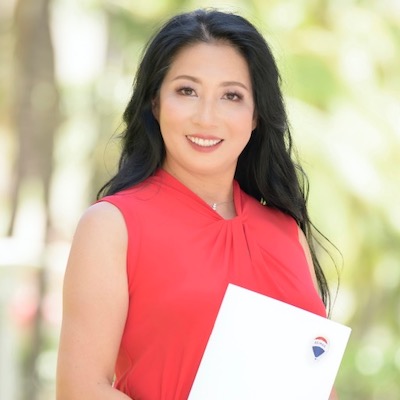 Lucy Akiko Polanzi
Team Member/Associate
Real Estate Agent
Direct: (808) 371-8910
Work: (808) 393-9966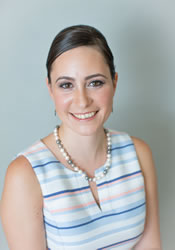 Maria Karimova
Team Member
Real Estate Agent
Cell: (808) 698-6962
Work: (808) 393-9966
I graduated with honors in 2010 with a Master's degree from the Kazan State University of Architecture and Engineering (Russia). I speak English, Russian and a little bit of Hebrew. After my graduation my husband and I moved to the United States for his job. We lived in Tennessee and Ohio for several years, but we fell in love with Hawaii since the first visit here, and in 2014 we moved here permanently! We are enjoying every bit of what Hawaii has to offer to our family of four. We've found our place here, and I will be happy to share my love to Hawaii and passion in real estate with you!
Languages Spoken:
Hebrew, Russian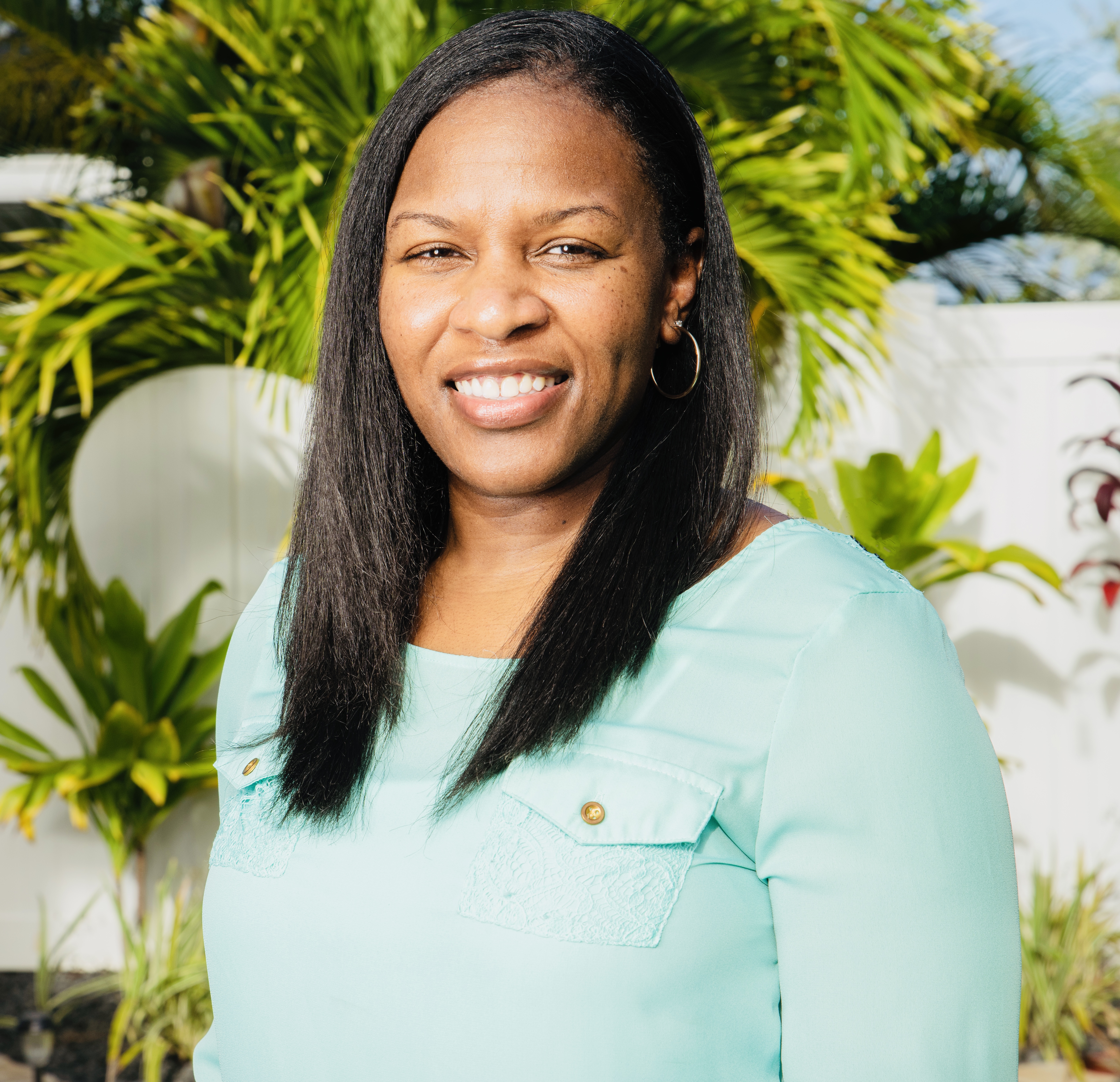 Ebony Easter
(228) 243-4141
Retired as a Master Sergeant from the U.S. Army after 20 years of honorable service. Wife and mother to four amazing children. Combat veteran. Enjoys making memories with my family, scuba diving, and volunteering in the community and church. Multi-property owner/Manager in Hawaii. Multi-unit real estate investor (various states). Have a passion for serving others and am delighted to continue that passion in assisting families in accomplishing their real estate needs.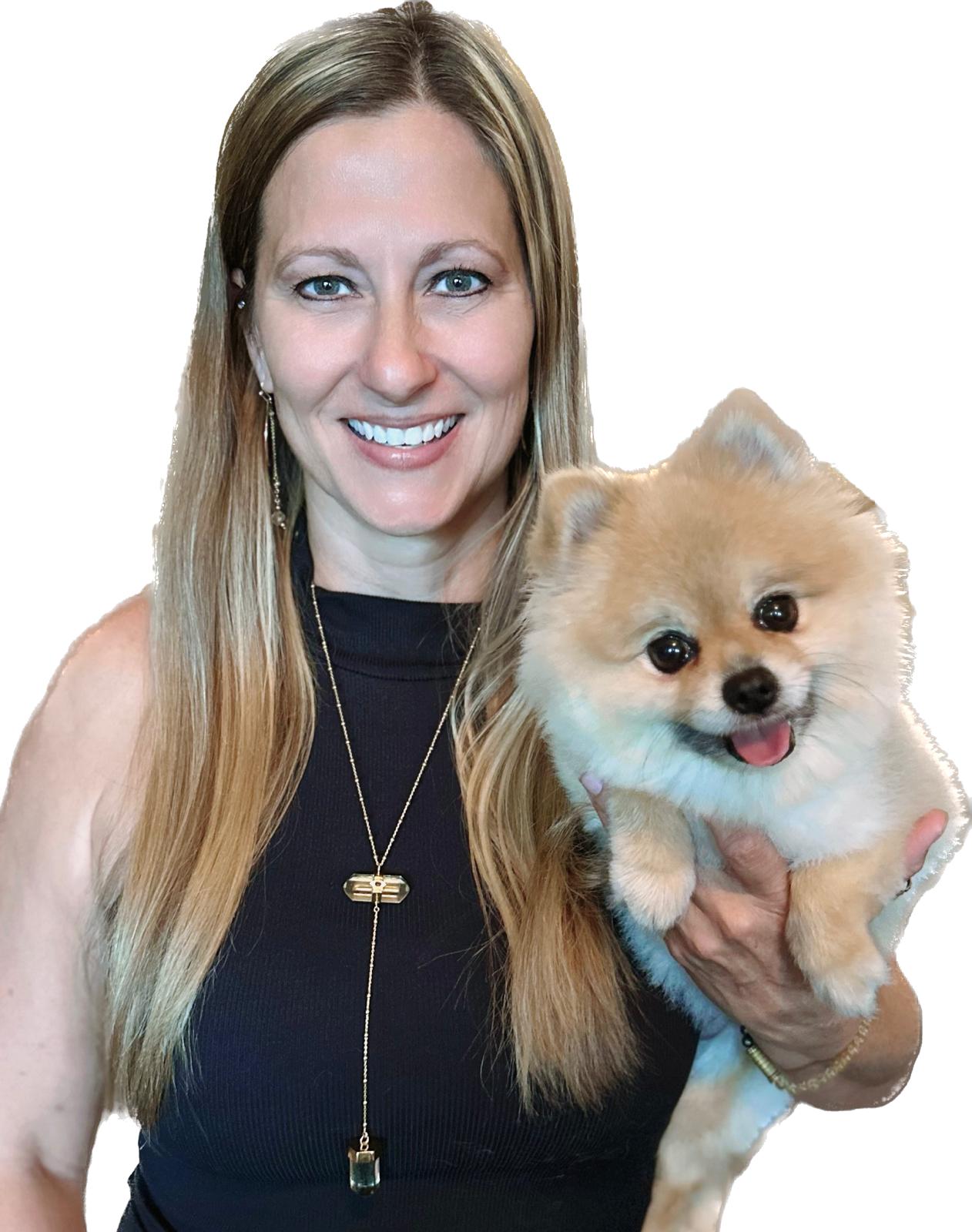 Kim Mallon RS 60044
Realtor Associate
(808) 306-4718
After visiting Hawaii 22+ years ago, Kim fell in love with the tropical climate and beauty and decided to make the move to the islands.
In 2001, while working as a CT Technologist at Kaiser Permanente, Kim obtained her real estate license and discovered her new passion…real estate!
She quickly learned the various different market areas of Oahu and became the choice agent for a few small developers throughout the island. Kim has always been an entrepreneur and problem solver! In 2009 Kim needed to solve the problem of her daughter's severe eczema and created a natural skin care company that did just that.
By creating this successful business, along with continuing her real estate career, she was able to really hone her listening, organizational, and negotiating skills.
After many years of experience in helping with military relocations, first-time home buyers/sellers, and investors/developers, Kim is excited to have made the move to RE/MAX Aloha Homes where she specializes in luxury and second homes, relocations and investment properties.
Kim is also excited to have partnered with Meggan Hoff, RA, where they have created and amazing real estate partnership that provides top-level service like no other to all of their clients. Their partnership brings a combined 40 years of experience in the real estate, sales, and finance industries.
When Kim is not negotiating real estate deals, she can be found enjoying time outdoors with her family, friends, and her Pomeranian Bambi!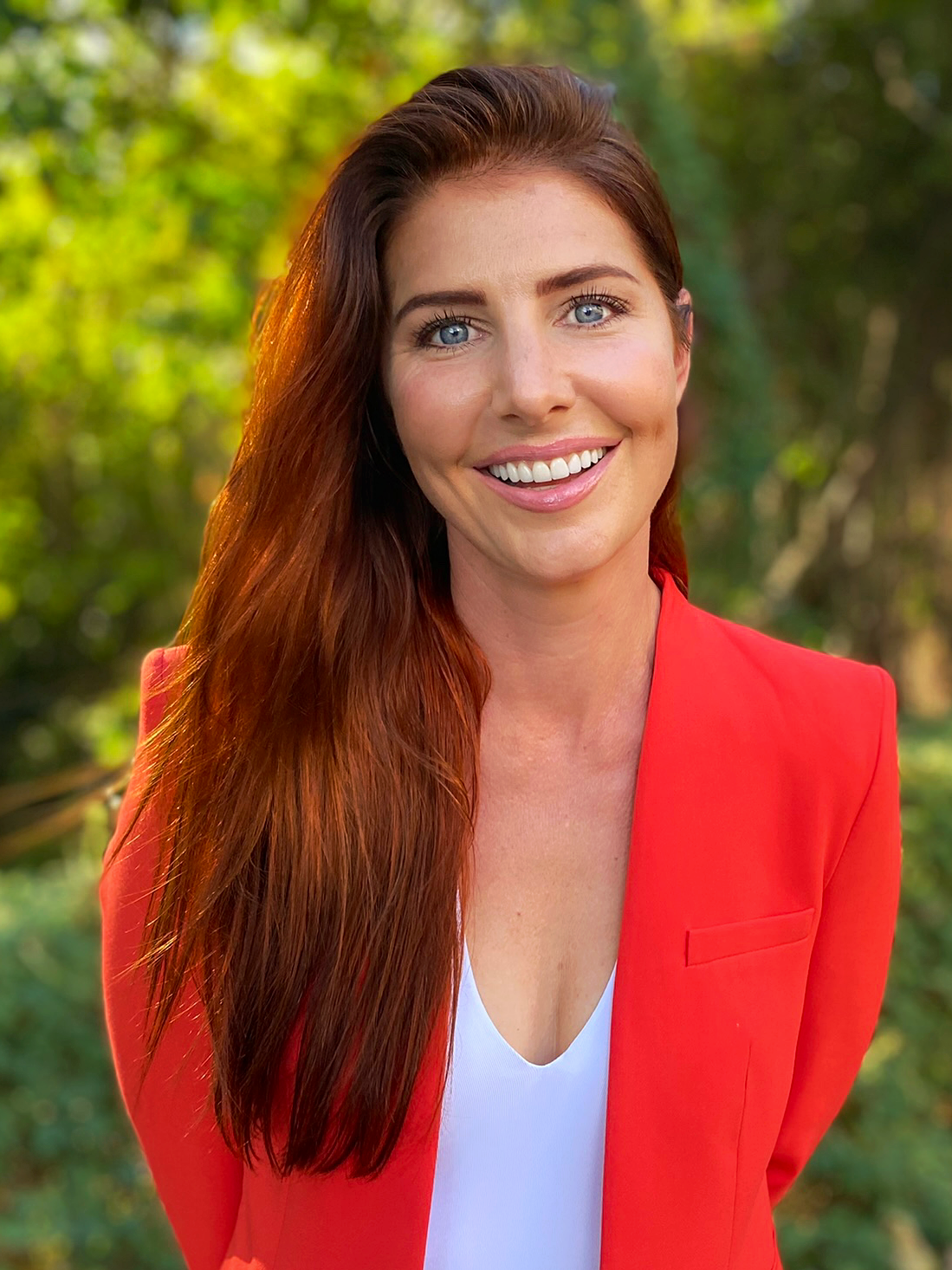 Stephanie Band RS -84381
Realtor Associate
(808) 773-9390
stephanie@hawaiidreamhomes.com
Stephanie Rae brings a level of excellence from the mainland that is a rare experience. She began her career in the Los Angeles Luxury market, where her focus, drive, and attention to detail made her a favorite among the Hollywood elite. As a member of REALM, the most exclusive global network of top luxury agents, she provides a level of professionalism, innovation, and global reach that gets your property in front of more potential buyers. Stephanie knows above all that you want results and that's what she and her team deliver.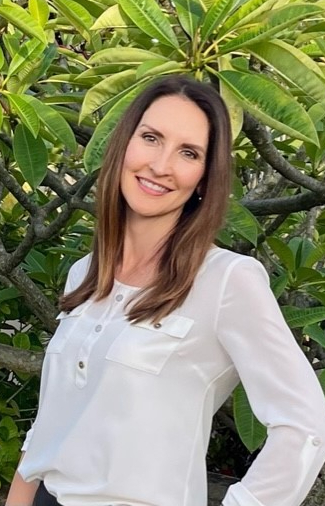 Meggan Hoff RS -85522
Realtor Associate
(808) 699-5369
Meggan feels lucky to call Hawaii her home! In 2002, she earned her BBA in Finance, and Real Estate was a natural fit. Her top priority is listening and ensuring all clients are satisfied with the entire experience. She is driven by market data, and able to provide a level of knowledge and expertise to surpass her clients' needs. You will have a patient, supportive, and trusted advisor with Meggan by your side. Not only that, but fortunately, Meggan has teamed with Agent Kim Mallon, adding decades of additional sales experience to their duo, ensuring next level responsiveness, and a stress-free transaction. Additionally, Meggan has personal experience with the military home relocation process and is understanding of the demands involved with moving across the world. It truly is a privilege to help you reach your real estate goals! When Meggan is not busy assisting clients, you will find her actively enjoying the sunshine with her family and loveable husky Shadow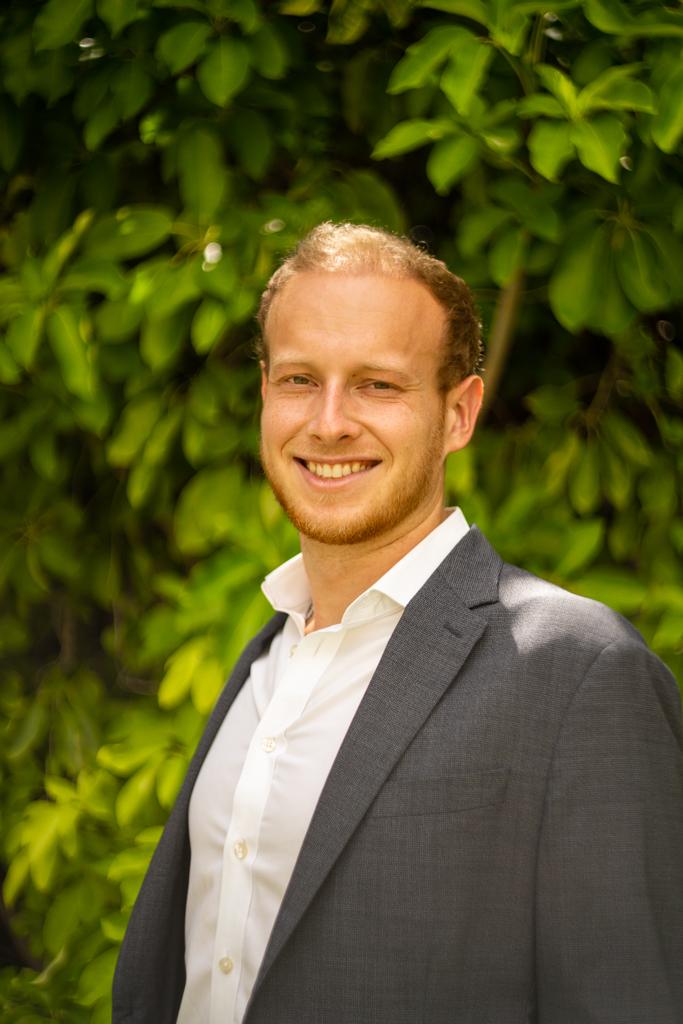 Charlie Alexander RS - 86266
Realtor Associate
(808) 427-1699
Originally from Virginia, Charlie is one of the newest members of the Remax Aloha Team. He brings a focus on open and clear communication, transparency, and a "Yes, we can" attitude to every interaction with a client. Helping people find the home that is the PERFECT fit as well as achieve their financial goals through real estate is what he's all about. Charlie is currently finishing his Bachelor's Degree in Cinema at the University of Hawaii at Manoa, and when he's not studying or helping people find their dream home, he's surfing, playing golf, or playing the guitar.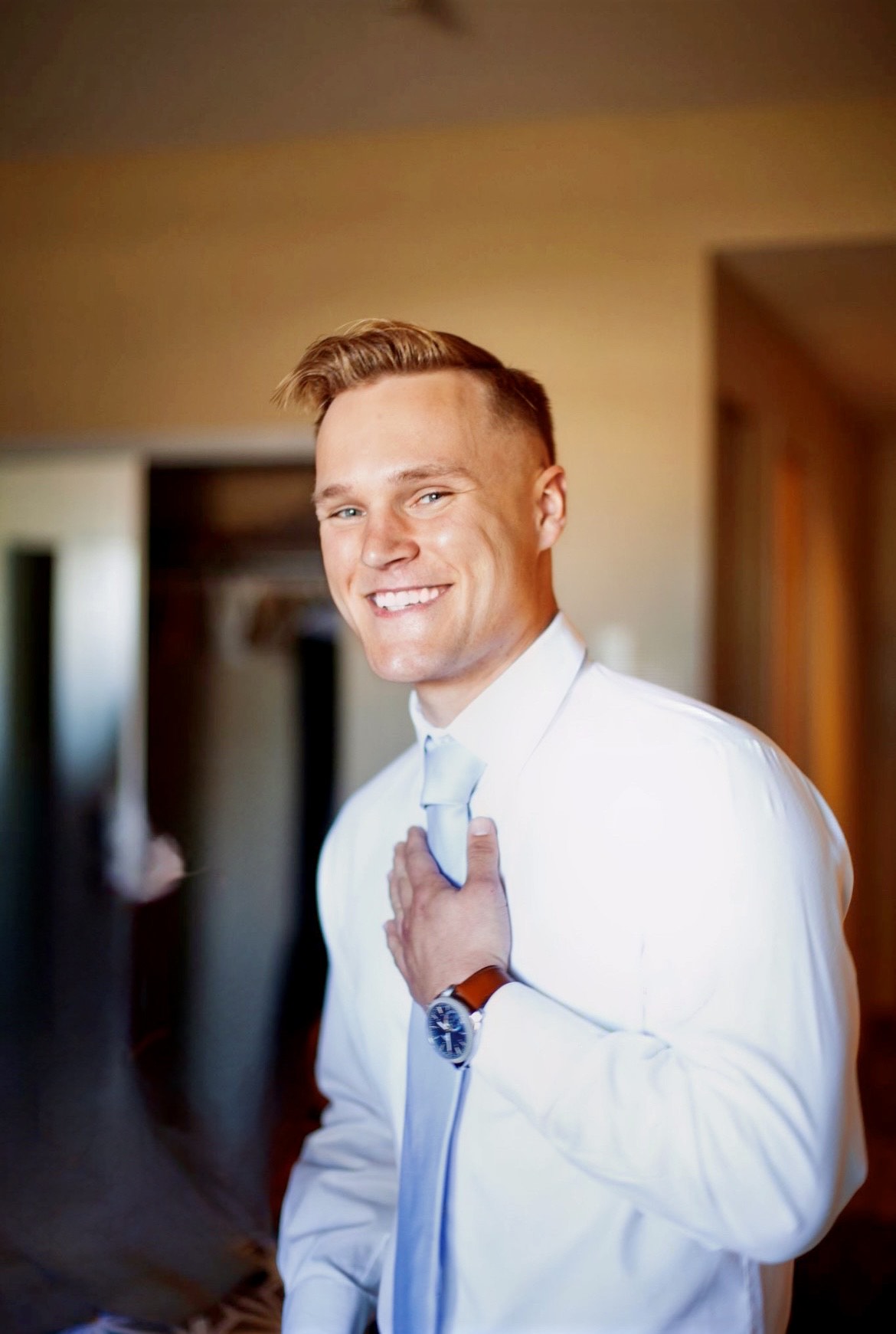 Theo Craig RS - 86088
Realtor Associate
Work (808) 479-8140
Cell: (515) 490-3469
Aloha, Allow me to introduce myself – I am Theo Craig, a Marine veteran, a dedicated member of the Hawaii National Guard, Navy Spouse, dog dad, and proud Realtor-Associate with RE/MAX ALOHA HOMES. With a passion for service and a deep appreciation for the importance of home, I bring a unique blend of discipline, compassion, and unwavering commitment to my role as a real estate professional.
Having served in the Marines, I developed a strong sense of duty, honor, and integrity. My experiences in the military taught me the significance of finding a place to call home, where individuals and families can thrive and create lasting memories. As a Hawaii National Guard medic, I further honed my skills in caring for others, understanding their needs, and providing support. I joined so I could help the people around me.
Real estate is in my blood, with my parents having been reputable realtors for over 40 years. Growing up in a family immersed in the industry, I gained invaluable knowledge and a deep appreciation for the art of helping people find their dream homes. Inspired by my parents' success and driven by my own passion, I have dedicated myself to continuing this legacy while carving my own path in the real estate world.
In addition to my professional expertise, I bring a personal touch to my real estate practice. You will hear me talk about my Wife who is a Navy Corpsman, my brother who is also a Marine Veteran, and My favorite thing to talk about is our golden retriever, Honey. With all of that, I understand firsthand the challenges military families may face when it comes to finding suitable housing and PCSing to a new place. I am dedicated to assisting military personnel, veterans, and their families in navigating the real estate market and finding homes that accommodate their specific needs. When I'm not working, you can often find me enjoying quality time at the beach with my family and friends. Reach out and let's start this journey together!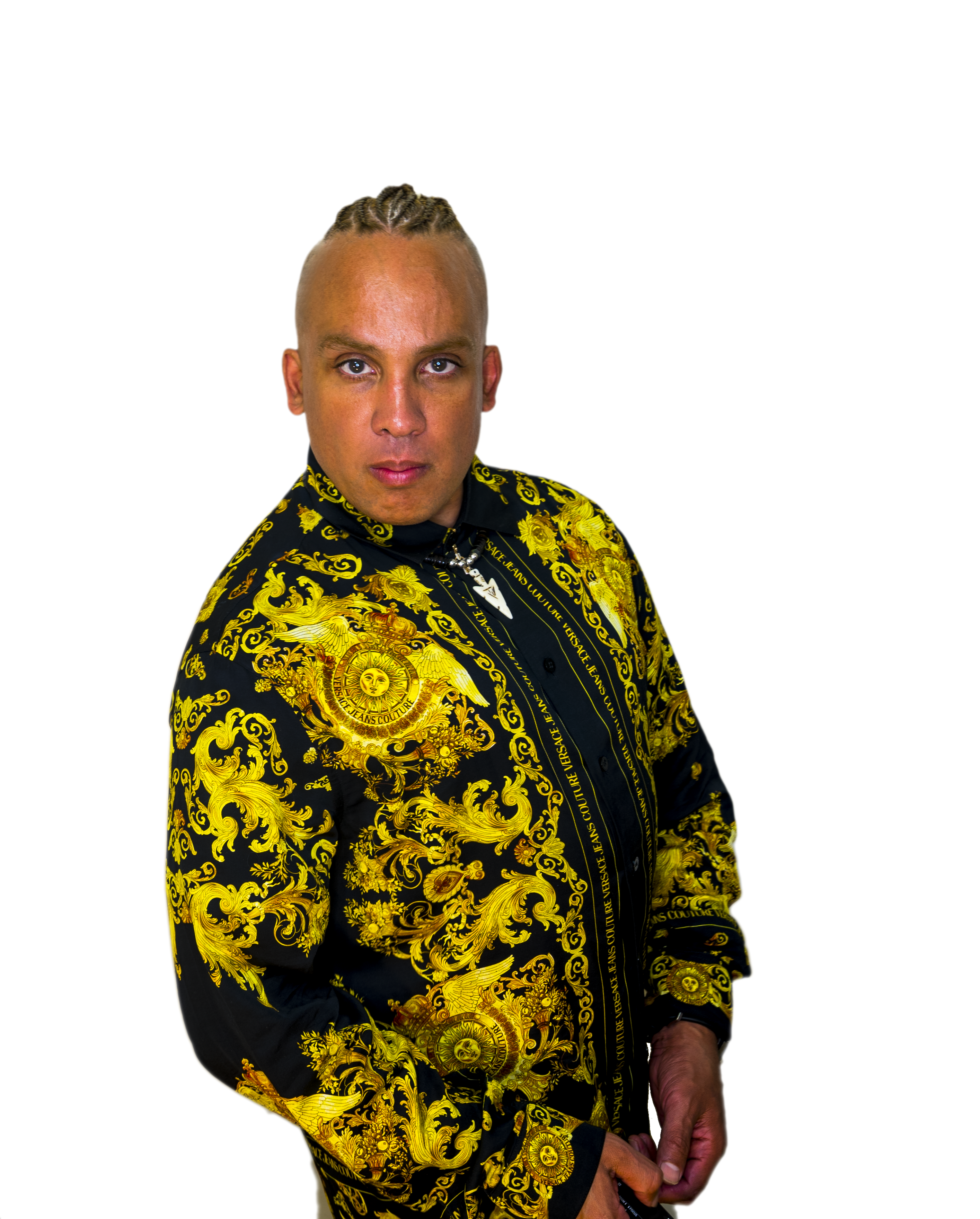 David Templarios
Realtor Associate
Cell: (808) 492-2599
David Templarios' love for real estate and business ownership was sparked at an early age. Whose passion for the field was kindled during his formative years spent amidst the architectural grandeur of downtown Manhattan and the vibrant business milieu of New Jersey. His fascination for New York City's towering structures and their role in global decision-making led him to shape a career marked by strategic business ownership and real estate mastery, from the towering structures of downtown Manhattan to the diverse business landscape of New Jersey. David Templarios turned his fascination into a lifelong pursuit.

Today, David Templarios is recognized as a distinguished real estate agent in Hawaii, equipped with a specialized set of skills honed by the business dynamics of the islands. David Templarios was stationed here in Hawaii at the United States Marine Corps. Base Kaneohe Bay. His
academic journey also began in Hawaii at Leeward Community College, where he cut his teeth in leadership roles within the student government; where his tenure in the student government effected considerable changes that enriched the academic environment. He subsequently went on to earn his B.A. in American Studies at U.H. Manoa.

With a rich academic background and an in-depth understanding of the built environment, David Templarios adeptly navigates the complexities of Hawaii's unique real estate market, endowing him with a potent mix of practical, theoretical, and technical business management acumen that fuels his real estate ventures.

For David Templarios real estate is more than a vocation—it is an opportunity to enact positive change within communities. He strives to enable the buying and selling as well as manage the construction of properties that benefit all layers of society that serve the spectrum of society,
engendering environments where inhabitants can thrive socially, academically, and financially.

Noted for his keen interest in team building, David Templarios possesses the aptitude to assemble diverse talent pools for any project he undertakes. He firmly upholds the tenets of collaboration, leveraging them to propel his objectives in the realm of Real Estate and business
management.

Defying the odds, David Templarios has constructed a robust foundation that surpasses and even transcends the necessary lack of financial, educational, and structure that marked his early life.

His relentless drive and conviction have led him to believe that business management, combined with his real estate acumen, complemented by his real estate expertise, he will always be in
demand.

His ultimate aspiration? To stimulate economic growth and civic development in Hawaii and in his home and his native State of New Jersey, by providing be best real estate solutions and economic opportunities. As he looks to the future, he remains guided by the conviction that hard
work, motivation, and actualizing the latent Real Estate potential within every individual.

With a story that's yet to be fully written, David Templarios is more than just a real estate agent; he's a catalyst for change, working tirelessly to ensure that the potential of every individual is realized, regardless of their housing concerns. From his humble beginnings to his current status as a successful real estate agent, David Templarios invites you to be a part of his exciting journey, by creating value through Real Estate for the residents of Hawaii and for those in our beloved nation.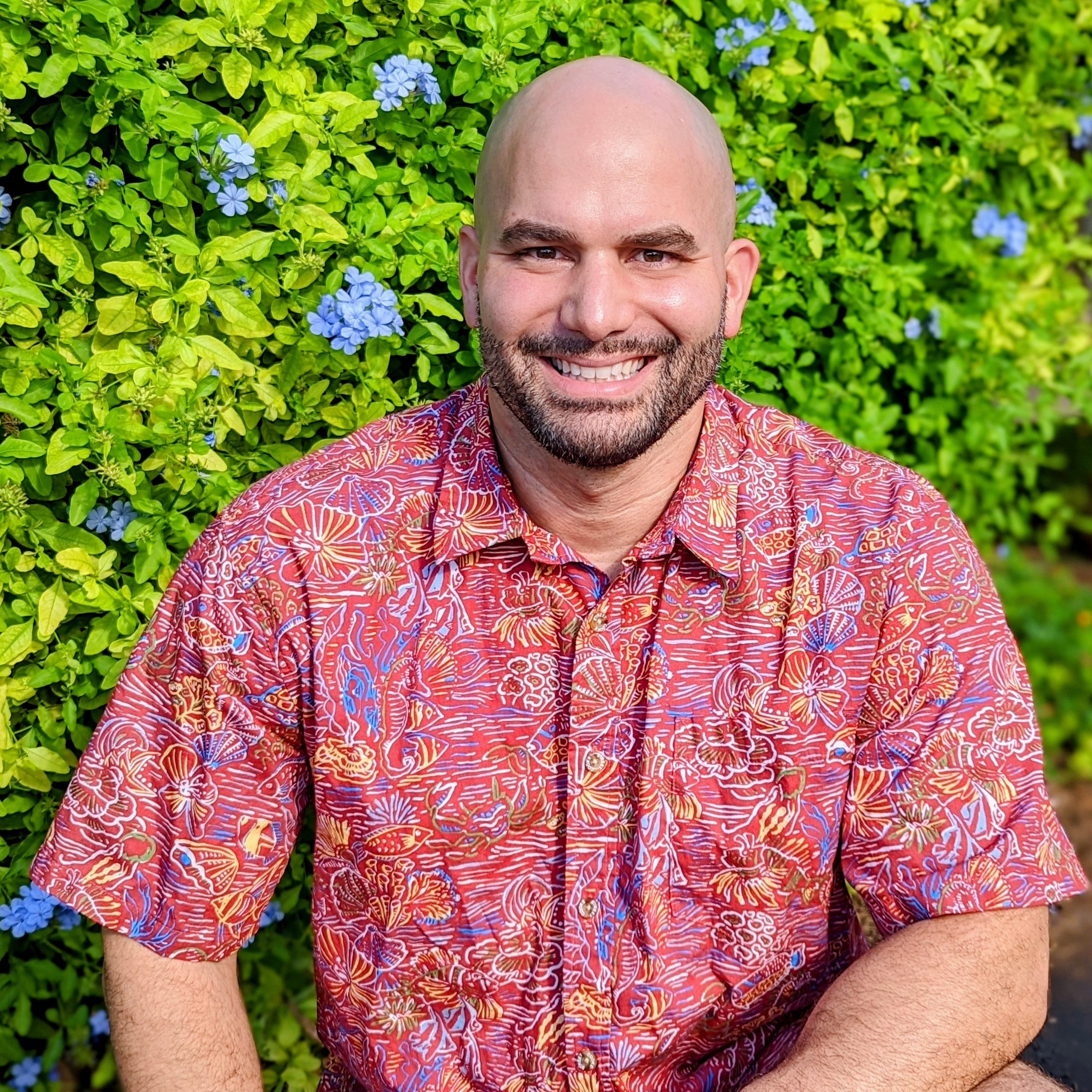 Johnny Rivera
Realtor Associate
(808) 217-3292
Born in Hartford, Connecticut, Johnny was raised in New York City and the Tri-State area after his parents moved from Puerto Rico to the United States. Since he was a teenager, Johnny dreamed of traveling the world, and this passion motivated him to enlist in the United States
Marine Corps. Throughout his years of service, Johnny lived in Japan and also participated in Operation Iraqi Freedom and Operation Enduring Freedom in Afghanistan. While in the Marine Corps, Johnny also traveled around the world providing humanitarian assistance to people from many different countries. He obtained his Bachelor of Science in Business with a concentration in Management from the University of Phoenix while working as a contractor with the United States Embassy in Kabul, Afghanistan. During his eight years working at the U.S. Embassy in Kabul, Johnny was the Telecommunication Officer for the largest World Protective Services contract in the U.S. Department of State. While working abroad has given Johnny the experience of building friendships with diverse groups of people and cultures, he made his way
back to the States to be closer to family. Johnny, his wife, and two children, recently relocated to Hawaii from California in 2020 to experience a new adventure and grow up in the culture and traditions of the aloha spirit. Johnny and his wife have been homeschooling their children since 2017. As a child, Johnny's parents never owned a home, but he quickly learned the importance of home ownership as he grew up. This passion grew into a career as Johnny has always wanted to help families of all backgrounds meet their dreams of being a homeowner. He strives to educate others on reaching their goals, starting from the process of buying a home for the first time, to working with seasoned home buyers. Johnny joined the RE/MAX ALOHA HOMES family in Hawaii because their mission aligns with his values of honesty, integrity, and taking care of clients and members of the community. Feel free to connect with him anytime, and he looks forward to working with you.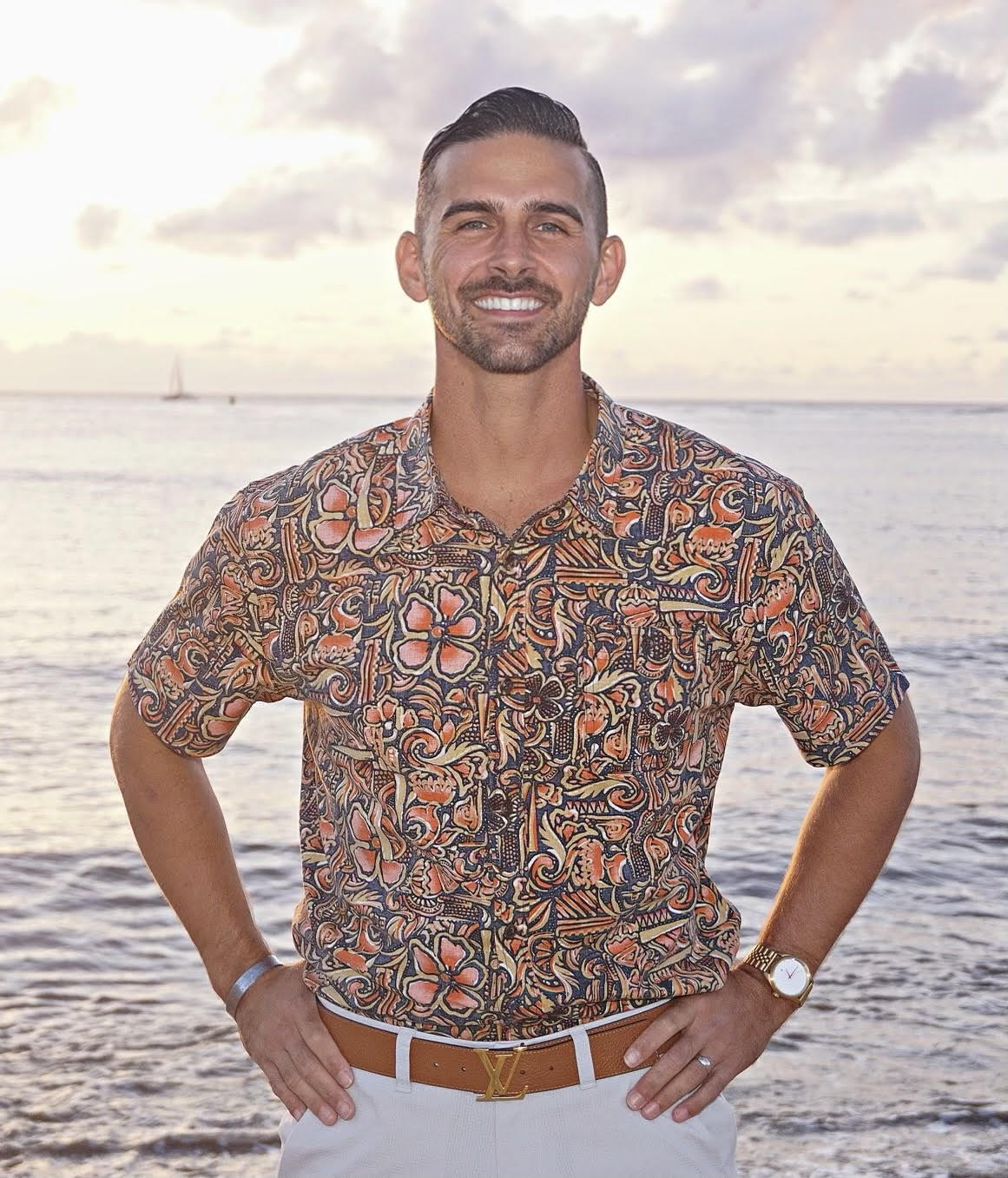 Joseph Hanley
Realtor/ Broker
(808) 861-6783
Born and raised in Hilo, on Hawaii Island, Joe Hanley has seen the world! His extensive travels have been due, in part, to his proud military service in the U.S. Army. After graduating from the University of Hawaii with a B.A. in History and Political Science, Joe joined the military. He moved seven times both within and outside of the continental U.S., spending the most time at Fort Bragg in North Carolina.
He was fortunate to have been stationed here at home, at Schofield Barracks on the island of Oahu, for three of his years of service. "I have a large network of military clients across the United States, but I also have very strong connections throughout the islands," said Joe, who has recently RE/MAX Aloha Homes on O'ahu. "My family has been in Hawaii for over 60 years, and I have an expansive network of friends and extended family on almost all islands."
With almost six years of experience as a Hawaii real estate agent, Joe holds the Military Relocation Professional designation, as well as his Realtor-Broker's license. He's worked primarily with veterans and active-duty military personnel and has helped his clients close approximately 115 transactions in that time. In 2019 and 2020, Joe was recognized by his firm several times as 'most improved agent', and then as a top producer in terms of the sheer number of successful closings he helped his clients to achieve.
And while he's been very busy and, by all metrics, an overachiever in his real estate career thus far, he remains laser-focused on providing top-notch service to every one of his clients. "I try to treat every client as if they were buying or selling $45 million homes," said Joe, "I try to never answer with no and do everything that I can to be truthful yet tactful." He attributes his active listening skills as one of the reasons for his early success as an Oahu real estate agent.
"I love making what is normally a stressful process as enjoyable as possible! I honestly love helping people feel comfortable and confident with what most times is the largest investment any person or family will make in their lifetime. Secondly, I love the ability to have no limit when it comes to success!"
"I joined RE/MAX Aloha Homes primarily because of the innovative simplicity it portrays, as well as the recent growth that the firm has achieved." Ultimately, the clincher was his interactions with the team. "After spending time online and meeting with Ray Prosek, I felt at peace with my decision to choose RE/MAX ALOHA HOMES even more!" Joe shared.
Joe said he also chose us because he felt our "company embodies everything a local professional desires in a Hawaii company". He continued, "The culture seems to give human shape to ancient Hawaiian culture, Aloha." He was also impressed with our state-of-the-art marketing, lead generation strategies, digital platforms, and global reach.
"My passion is in God and my family first, and secondly in surfing and real estate," joked Joe. "I love board meetings (surfboard meetings, of course)! I love to surf Ala Moana Bowls, Pipeline, Kewalo Basin, and Waimea Bay shore break! When he's not crushing it for his clients or out in the surf, Joe is husband to wife Daniella and proud dad to their three children, Isabella – age 9, Joe – age 6, and Mia – age 4. It's safe to say that Joe has his hands full, but he also has lots of reasons to stay motivated for his clients.
"My wife and children inspire me to be a better version of myself every day! My children inspire me to be as charismatic and as motivated as possible so that they have a strong father figure to look up to!" Joe shared. "Outside of familial motivation, I look at the world that we live in and with all of the hate and darkness. I am constantly inspired to bring joy and happiness into people's daily lives."
In his free time, Joe enjoys spending time with his family at the beach, surfing, hiking, running, and staying in shape. He loves to travel and has been to Afghanistan, Thailand, Mexico, Canada, Germany, and more than 25 states across the U.S. But the islands will always call him home. "I love the Hawaiian culture and laidback lifestyle. No other place will feel like home to me," said Joe. "I love the culture and vastness of race and backgrounds that make this one of the most beautiful places on Earth."
Joe looks forward to creating new relationships, partnering with other agents, and expanding and strengthening his network to include people both in the industry and outside it.
If you're looking for agent representation on Oahu, especially if you're PCSing to Oahu or moving to Hawaii in the future, you can reach out to Joe at Josephhanley808@gmail.com give him a call to talk story at (808) 861-6783.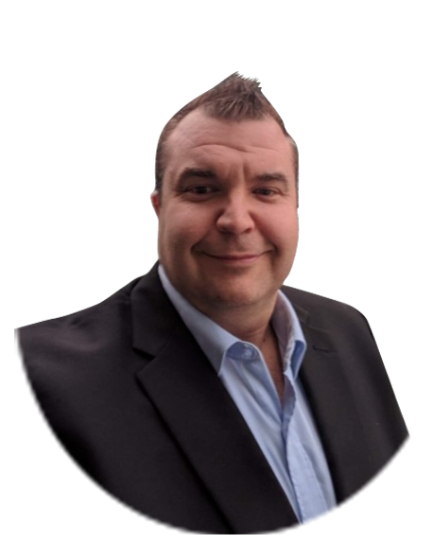 Eric Stiles
General Manager
Direct: 808-201-3315
Eric@AlohaHomesAgents.com
Born and raised in the TRUE NORTH Vancouver Canada, Eric has truly found his niche. He thrives on helping new agents become the best salespeople that they possibly can be. He is relentless with accountability as he believes it's the breakfast of champions. Eric has been in the sales game since he was a young age. In 2015, He ran the #1 sales team with Keller Williams Real Estate in the western part of Canada. He lives and breathes the Grant Cardone 10X lifestyle and continues to mentor and teach all our new agents the sales process day in and day out! Eric has zero tolerance for excuses and holds his teammates to the highest standards.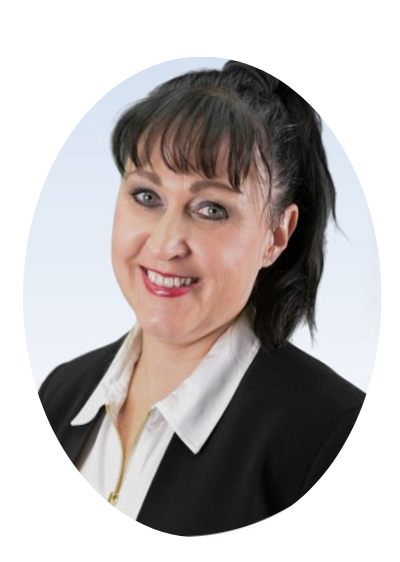 Lenka Prosek
Chief Operating Officer
Lenka@AlohaHomesAgents.com
Lenka was born and raised in Ostrava, Czech, and is married to Ray Prosek. Lenka and Ray bought their first piece of real estate at the age of 18 and have been in the real estate business ever since. Lenka had a dream with Ray to give their children an amazing life by raising them in Hawaii's paradise and they did just that. Lenka achieved the American Dream, without even being able to speak English in the start. Without Lenka, the office would fall apart. Her nickname "Superwoman" isn't an exaggeration as Lenka not only deals with property management and key elements of running RE/MAX Aloha Homes, she also raises her two children Tiffany and Raymond.
Lenka is very passionate about everything she does and it never fails to show. Not only is she an amazing business and admin manager, but she is also an amazing wife and mother. She is currently by Tiffany's side, guiding her and teaching her everything to know about real estate, property management, and all the aspects of being a real estate agent. Lenka is an expert in real estate and property management. She is the perfect person to call with any questions or needs having to do with property rentals and managing properties.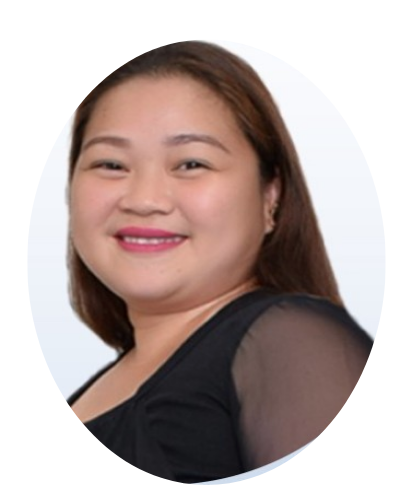 Noha Asterios
Administrative Assistant
Noha@AlohaHomesAgents.com
"I was born in La Union, Island of Luzon but raised in Davao City, Southern Philippines. I am a nursing graduate, married, and have 2 kids. After I graduated I worked in a Non-Government Organization funded by USAID, I also worked as a Receptionist in a Luxury Spa in Abu Dhabi for 2 years. I worked with Ray and the team since 2014, I'm one of his Virtual Admin Assistants and now Admin Manager. While I'm assisting and helping the team achieve its goals, I'm looking after and taking good care of my lovely kids. RE/MAX ALOHA HOMES gives me the opportunity to have a career and to be a full-time mom at the same time." In addition, I speak: tagalog, bisaya, kaagan and english. When not working I love to watch movies.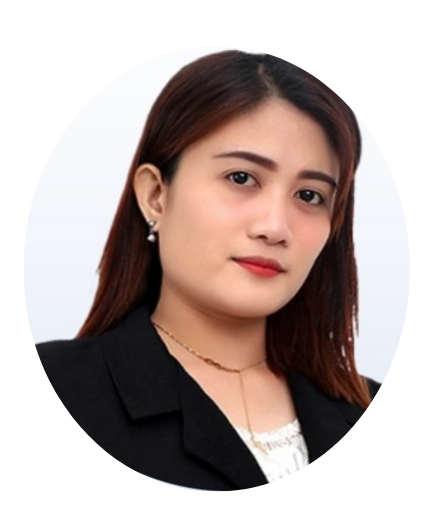 Louise Armadia
Administrative Assistant
Louise@AlohaHomesAgents.com
Louise was born and raised in the Southern part of the Philippines and speaks 3 Filipino dialects fluently. After graduating she worked as a Receptionist in her early 20's and is now working at RE/MAX Aloha Homes as a Virtual Team Specialist. Besides herself, she has four younger loving siblings in her family. Sadly back in 2015, her mother had passed leaving the family in her able hands. Even while pursuing her career with RE/MAX ALOHA HOMES she had helped her younger brother finish college with a degree, which by far is her most prized achievement. Besides her siblings she's also an animal lover, literally loving every animal on the earth and a Furmom to her three Big Baby Labradors. From the beginning She has always lived by the Golden Rule, "tratuhin ang iba kung paano mo nais na tratuhin ka" (which translates to: "treats others how you would like to be treated") which transcends her customer service standards higher than any other.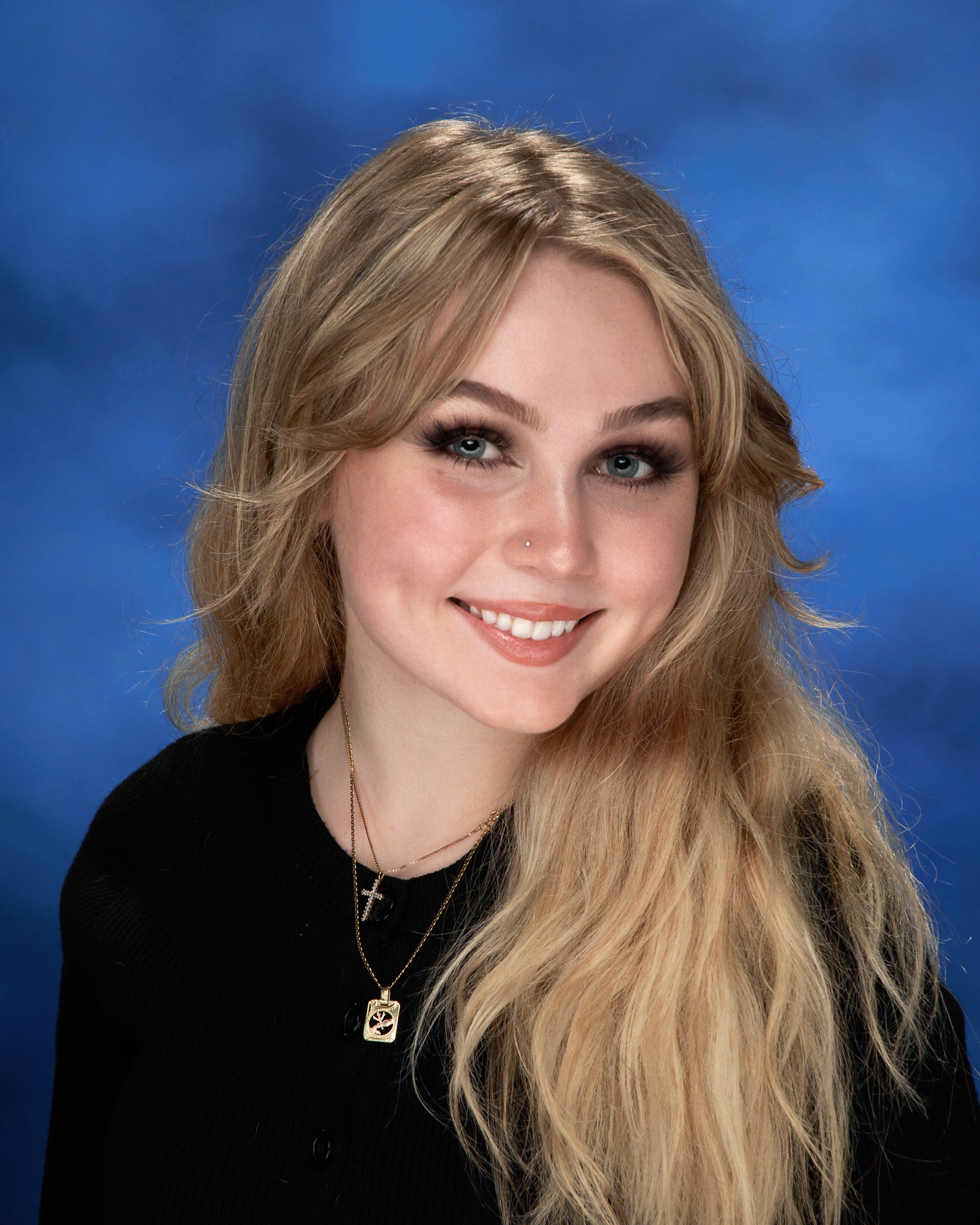 Tiffany Prosek
Executive Assistant & Office Manager
Tiffany was born and raised here on the west side of Oahu, Hawaii. She decided to follow in her parents Ray and Lenka Prosek's footsteps in pursuing a career in real estate. Growing up around parents that have been helping people find their dream homes for as long as she can remember has been a key motivation in being an absolutely sensational real estate agent. She is an early high school graduate and graduated at the age of 16. Tiffany helps RE/MAX Aloha Homes with their property management along with other admin needs. Her plan is to gain priceless knowledge and education while working at RE/MAX Aloha Homes for the next year and three months. After turning 18, she plans to pursue her license as a real estate agent and eventually be in her father's position as principal broker of RE/MAX Aloha Homes.
Tiffany is extremely passionate in believing that everyone deserves their dream homes with their ideal level of service. She loves all animals and currently has 2 cats named Luna and Spring, 1 dog named Cookie, and 1 fish named Snoop. Tiffany is super excited for the future and loves to be a part of the RE/MAX Aloha Homes Team.
WE GREATLY APPRECIATE THE OPPORTUNITY TO SERVE YOU AND EARN YOUR BUSINESS!
MAHALO FOR CHOOSING RE/MAX ALOHA HOMES, WE ARE NEVER TOO BUSY FOR YOUR REFERRALS!